Hey y'all and welcome to my new creative space!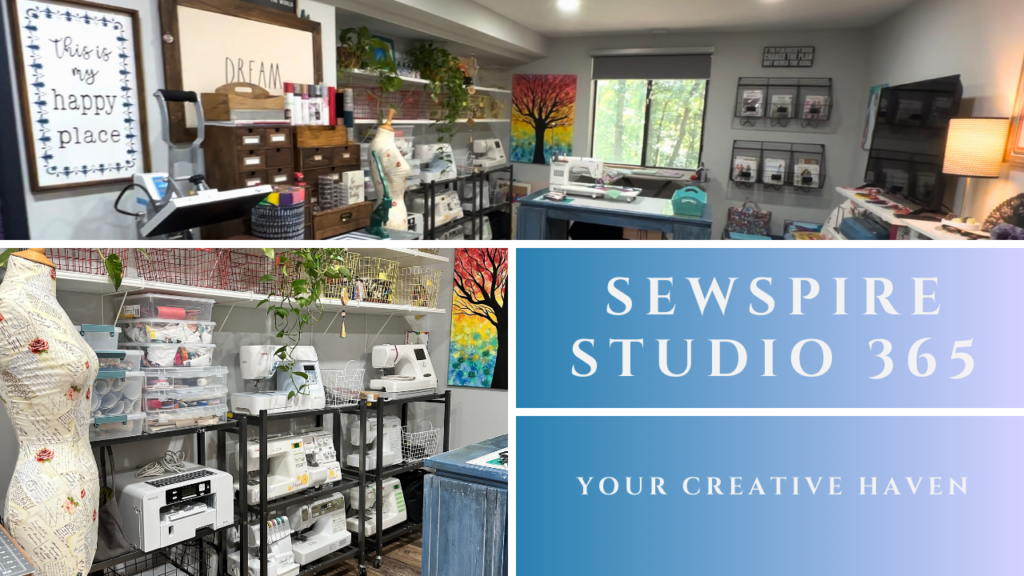 In September, we moved to the countryside of Virginia and I got to set up a new sewing studio for myself.
Now that things have settled down here and I am in a grove with school, I am looking forward to creating some fresh sewing tutorials for you via YouTube. You may noticed, I have changed the channel name back to Sewspire.
My real-time classes and events will continue to be hosted at www.andreamariechapman.com and my recorded content will now be continuously archived here at www.sewspire.com. Hopefully that organization structure is intuitive to you.
My full name = me in person, real time interaction via Studio 365 and The Friendship Circle
Sewspire = recorded creative inspiration and tutorials
I have several meet ups scheduled for our Studio 365 community in the coming weeks including a weekly sew together in which we gather to make whatever we like and visit with one another as well as two opportunities to crochet cute pumpkins. Likewise, the second year of our quilting group which is called the Friendship Circle is underway. It's not too late to catch up! If any of that sounds fun to you, hop on over to www.andreamariechapman.com and sign up today.
Please enjoy a recent tour of my new space on YouTube:
My Handmade Holiday Gifts and Decor series will launch October 6 on YouTube. You can look forward to joining me weekly for a new handmade gift tutorial or holiday decor tutorial through December 2023. Special requests and suggestions are warmly welcomed at [email protected]
Until we meet again, please know the creative genius in me will be celebrating the creative genius in you!
❤️ Andrea