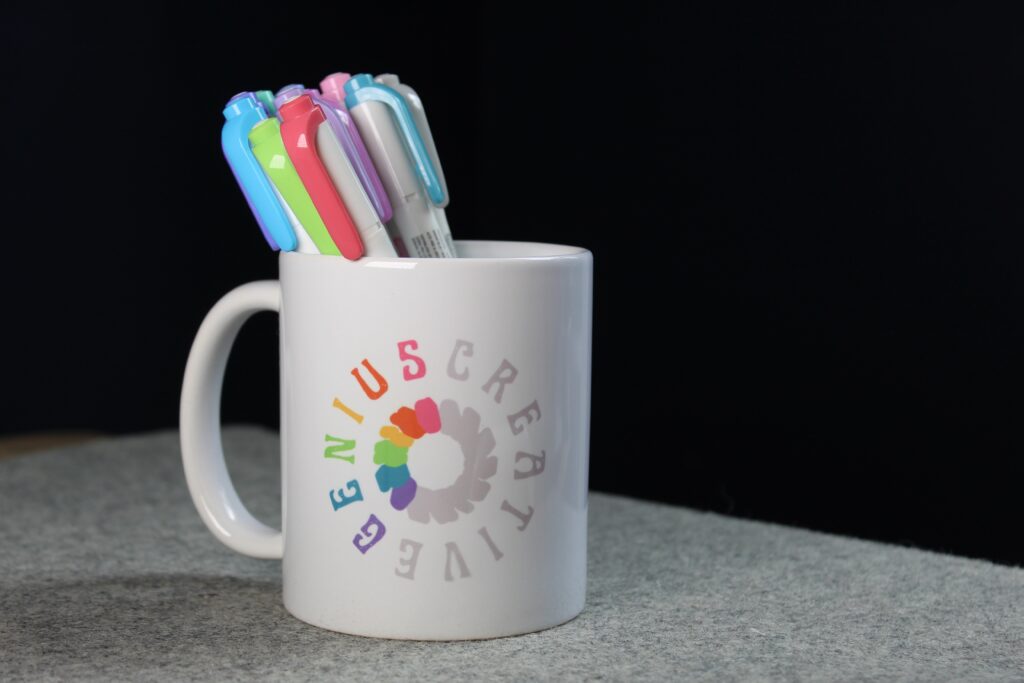 Sewspire Exclusive – Creative Genius Mug
Hey y'all and thanks for stopping by Sewspire.com! I am excited to share my latest design with you today and explain how the colorful logo featured on the front and the back of this mug is symbolic of the creative process as I intimately know it to be.
Have you ever heard of sublimation printing? It's the means by which I was able to transfer my original graphic design to this white 11 oz ceramic mug. In a nutshell, it's a process that uses heat, special ink and paper to create a permanent fade resistant graphic like I achieved with the Creative Genius Mug shown.
What's neat about this logo is that it will allow me to better explain to you what it is that I mean when I say, "the creative genius in me will be celebrating the creative genius in you."
The grey letters which spell out C R E A T I V E represent the beginning of the process. It has been my experience this is often the hardest part for new and accomplished makers and it almost always embodies a state of uncertainty or dissatisfaction. You are familiar I am sure!
Providing you don't quit—you eventually surrender to the creative process—and enter into a state of trust which then allows your inner genius to come to light. This is when the fun begins and one might experience a creative epiphany, hence the vibrant colors applied to each letter in the word G E N I U S .
The circular shape is symbolic of the endless creative potential which is available to us all and the inner circle is reminiscent of a sunflower which is commonly associated with happiness.
If you like the mug and resonate with the symbolism I would be delighted to create one especially for you. Place your order today using the link below and you can look forward to receiving that next week:
https://sewspire.patternbyetsy.com/listing/1275686243/sewspire-original-creative-genius-mug?ref=listings_manager_table
Once in hand, I invite you to fill your mug with your favorite hot beverage and spend a few moments contemplating the creative process before beginning your next project.
Likewise, if you share photos of your Creative Genius mugs in hand using #mugmation on Instagram you could be amongst a few select Creative Geniuses to be featured on the Sewspire YouTube Channel!
I shall be looking forward to seeing you on Friday, noon for our next sewing tutorial!
In gratitude,
Andrea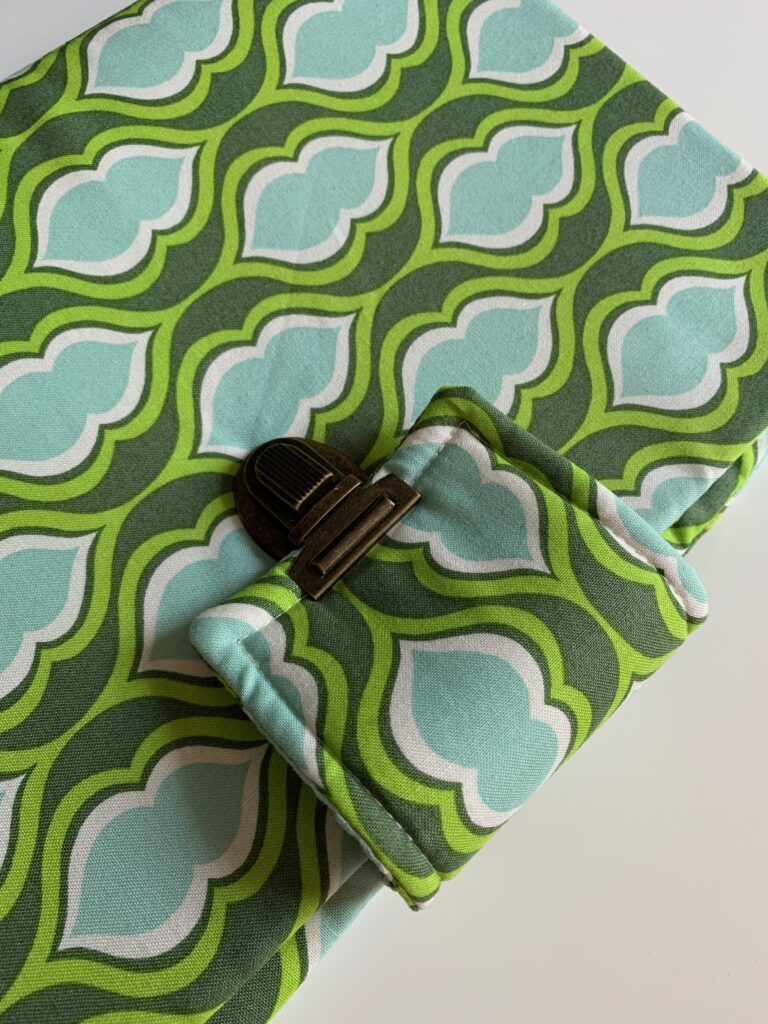 July 2022 – Exploring the Presslock Closure
It's all about the Presslock this month at Sewspire. We will be making a crossbody bag, a mini wallet and a two pocket organizer. I purchase my press locks at Hobby Lobby. They are simple to install and add a lot of interest to the project.
FACEBOOK COMMUNITY LIVE EVENTS
Join Andrea and your fellow creative friends live on Facebook in the Sewspire Community Group on the second Tuesday of the month to chat, sew and otherwise be inspired!
June 14, 12:30 p.m. ET
July 12, 12:30 p.m. ET
August 9, 12:30 p.m. ET
September 13, 12:30 p.m. ET
October 11, 12:30 p.m. ET
November 8, 12:30 p.m. ET
December 13, 12:30 p.m. ET