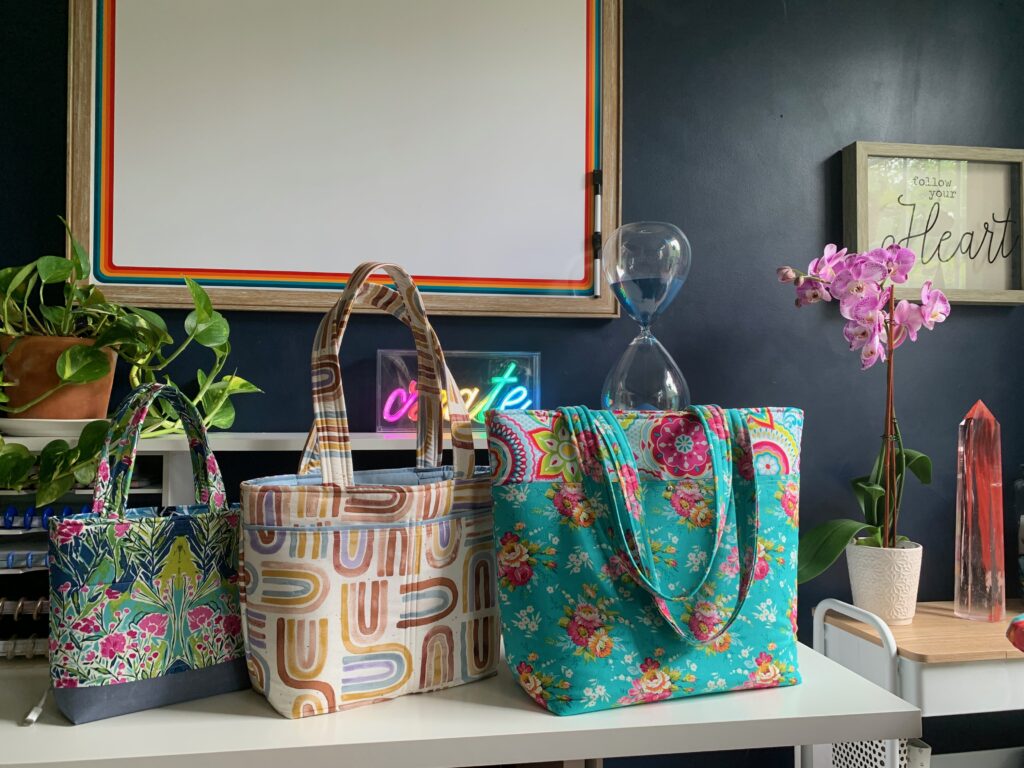 May 2022 – The Market Tote
It's all about the Market Tote this month. We'll be sewing a Mini Market Tote, a Classic Market Tote and a Maxi Market Tote. Subscribe to the Sewspire YouTube Channel and join the Sewspire Facebook Group to participate in the sewing fun!
FACEBOOK COMMUNITY LIVE EVENTS
Join Andrea and your fellow creative friends live on Facebook in the Sewspire Community Group on the second Tuesday of the month to chat, sew and otherwise be inspired!
June 14, 12:30 p.m. ET
July 12, 12:30 p.m. ET
August 9, 12:30 p.m. ET
September 13, 12:30 p.m. ET
October 11, 12:30 p.m. ET
November 8, 12:30 p.m. ET
December 13, 12:30 p.m. ET