My apologies, I am a few hours behind schedule today as I hosted our first ever Sewspire Sew Along with our Sewspire Patrons at 1 p.m. This may surprise you; but, I was a little nervous beforehand because I have never taught a live virtual sewing class.
The tutorials I publish for you on YouTube are recorded and edited thereby affording me the opportunity to reflect and refine. When I teach in person, which I do often and enjoy very much, I have the benefit of making eye contact and seeing exactly what is happening.
I just now realized I don't even sew when I teach in person; but, rather "show". Today, I had the opportunity to merge both realities to create a new opportunity for us all. How cool is that?!
We had between 9 and 18 people on the chat at any given time and about half of them were actually sewing along with me. As mentioned, it was a first ever for us all. Currently this sew along experience is a Sewspire Patron exclusive benefit.
If you are not familiar, Patreon is a platform whereby you can support creators and makers (like me) who are producing unique content. In the case of Sewspire, I offer a $5 Creative Genius and a $10 Collaborator Tier. Either monthly pledge will get you access to a handful of PDF tutorials, two recorded versions of my master class (AMC) and a ticket to our monthly live chat and monthly sew a long + three more master classes in 2020. There is never any obligation on your part and you can cancel your membership at anytime.
Please do note, I want the Patron community to remain intimate and as such I keep a cap on the number of seats. At this time, there are just a few spots left. If you are interested in joining in on the fun visit: patreon.com/sewspire. If you miss out this time, check back around the first of each month as we usually have 1 or 2 spots open up then. I think you will find it is a beautiful and supportive community of makers. Here's a little clip from our time together today:
Many thanks to all of the Sewspire Patrons who participated. I am already looking forward to our next opportunity to sew together.
In the meantime, everyone will see me Tuesday for a brand new Sewspire Sewing Recipe! I think we are going to use that cute sushi fabric I bought.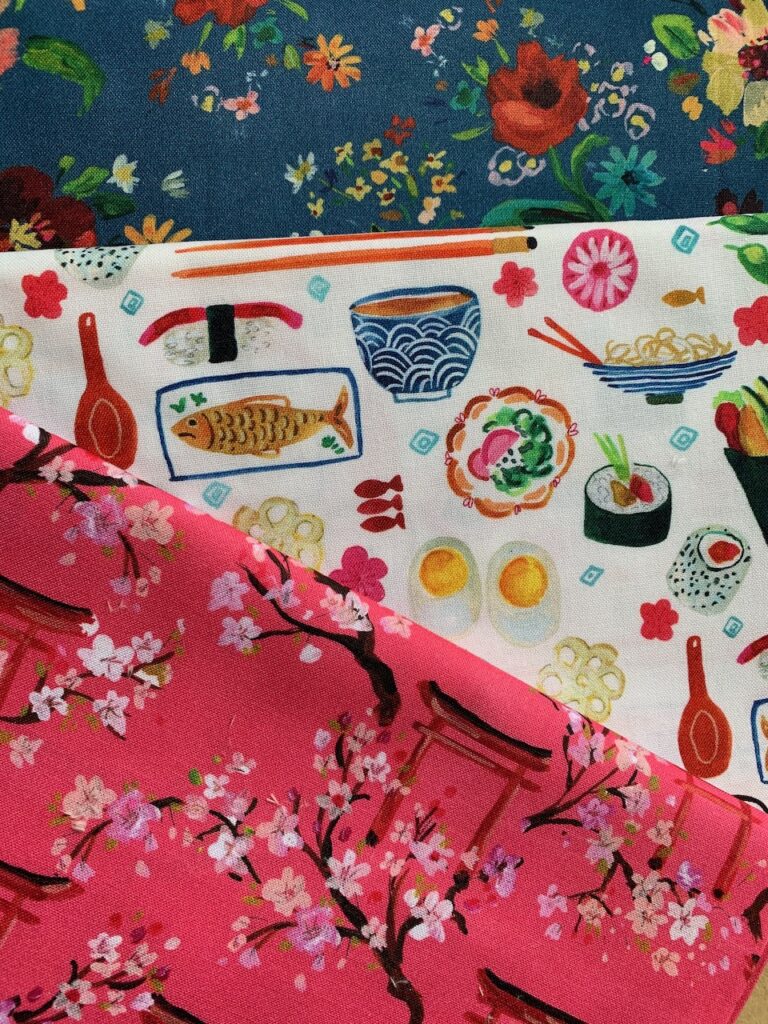 Until then, you know I will be celebrating your rocking awesome creative genius!
XO,
Andrea