Hey y'all! I am back from my respite and excited to announce the Sewspire Summer Series in which we will be designing a mystery bag together. This collaboration will kick off next Friday, July 16, 2021 and culminate in a 4 hour live streamed sewing and bag reveal event on Saturday, August 28, 2021 from 10 a.m. to 2 p.m. ET.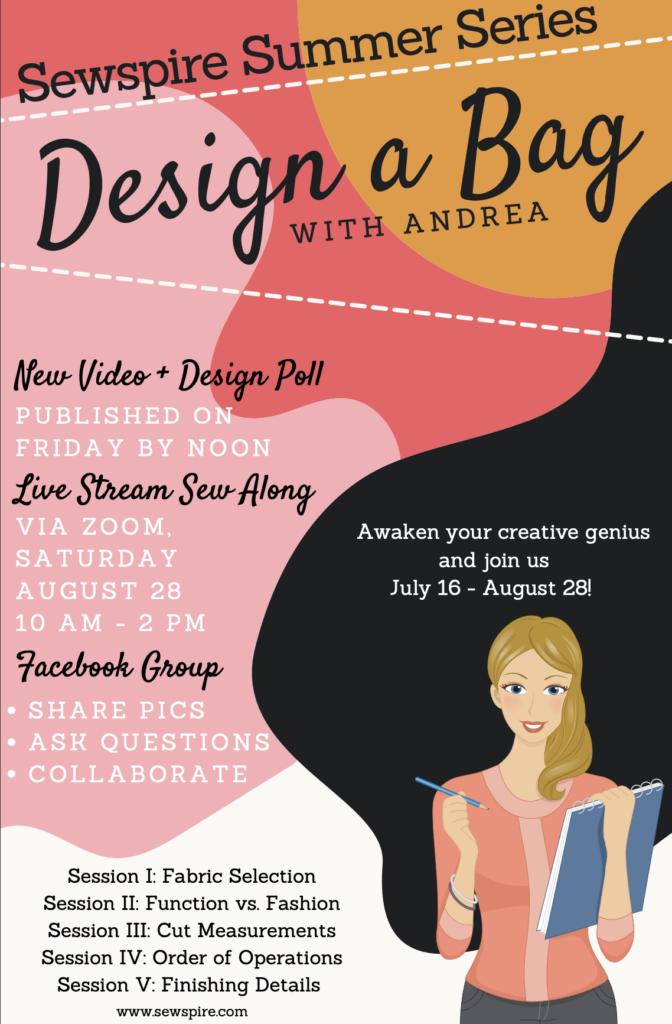 I can hardly wait to see what we come up with! The last Sewspire community collaboration was in Jan. 2017 and resulted in an amazing patchwork backpack that I still cherish:
https://sewspire.com/2017/01/episode-11-the-reveal/
Please keep an eye out for the weekly videos and polls which will be posted on Friday's at or near 12 p.m. ET. All are welcome to participate in the design process and 100 select Sewspire friends will be joining me in real time on Zoom for the actual sewing and bag reveal which will be live streamed for all to enjoy.
More details about this unique segment can be found on our DAB event page.
Meanwhile, you know I will be here celebrating the creative genius in you!
Andrea