Hey y'all! I am in the process of resigning my work and web space—which is why this post is a day late. Par for the course, I jumped in way over my head and then became all consumed with restoring order, refusing to stop, until I could share some preview pics of the main studio with you.
Furthermore, I am working under a tight deadline assigned by the professional virtual organizer I hired to help me understand my organizing temperament so that I can design my dream paper planning studio in the aft office. Up until this point, that 12′ x 10′ space was akin to grandma's attic and filled with orphaned supplies, decor and fabric remnants.
I will be sharing all the details about this transformative process in a comprehensive post that shows the dramatic before and after photos plus bonus time-lapse video once the project is complete.
Now that I am no longer selling custom bags and accessories online, I am converting my original Watermelon Wishes site into a modern maker space that encompasses all of my creative interests including planning, paper crafting, organization, systems management, entrepreneurship and volunteering. So if you are interested in those things, or me, go ahead and bookmark the site and then check back the first week of July for some fresh content.
In the meantime, here are the pics of the main studio I worked so hard to get you. I can clearly see how the strategies I am learning from my mentor and master organizer will be applied to all of my physical spaces.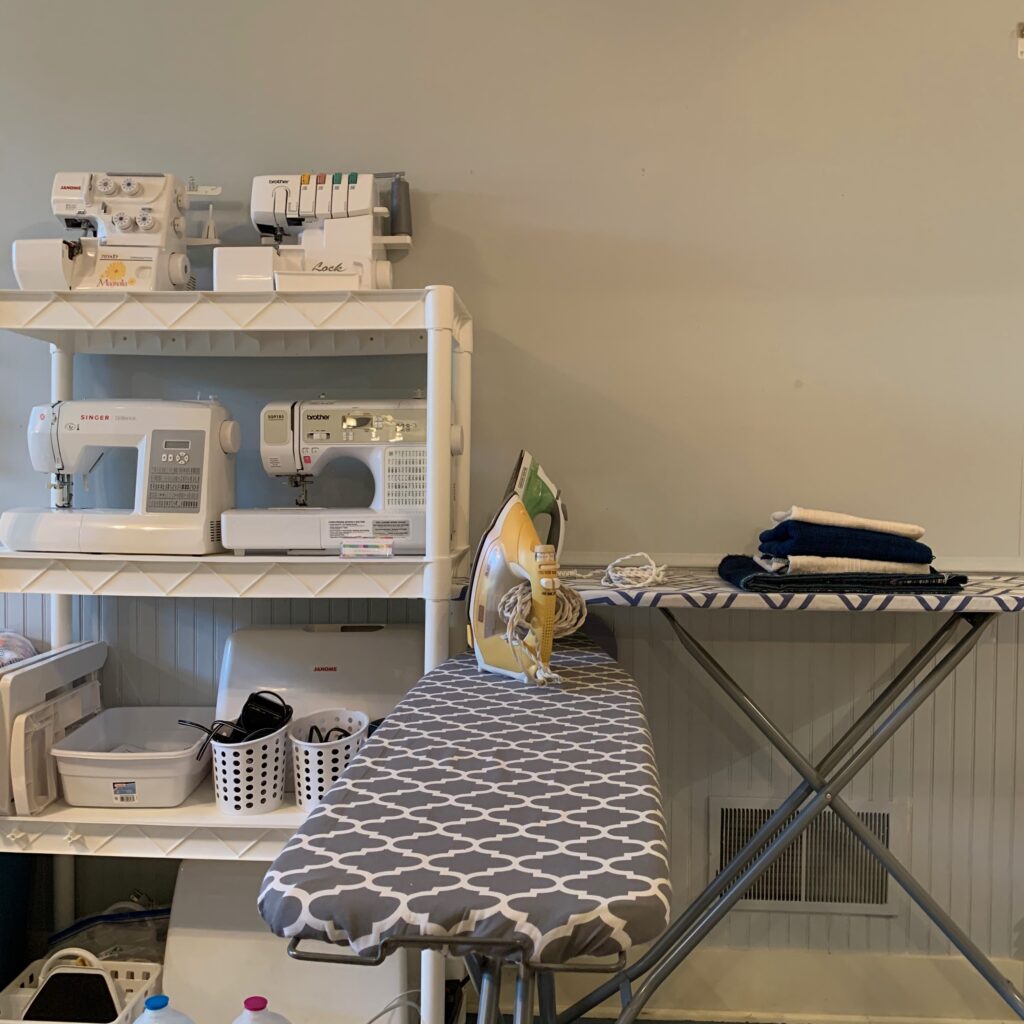 In addition, I did find some time to work on my sketchbook cover art. Watercolors are ideal for filling in the larger circles. When it is all colored in I will use a black fine point marker to retrace the division lines so that the colors pop off the page.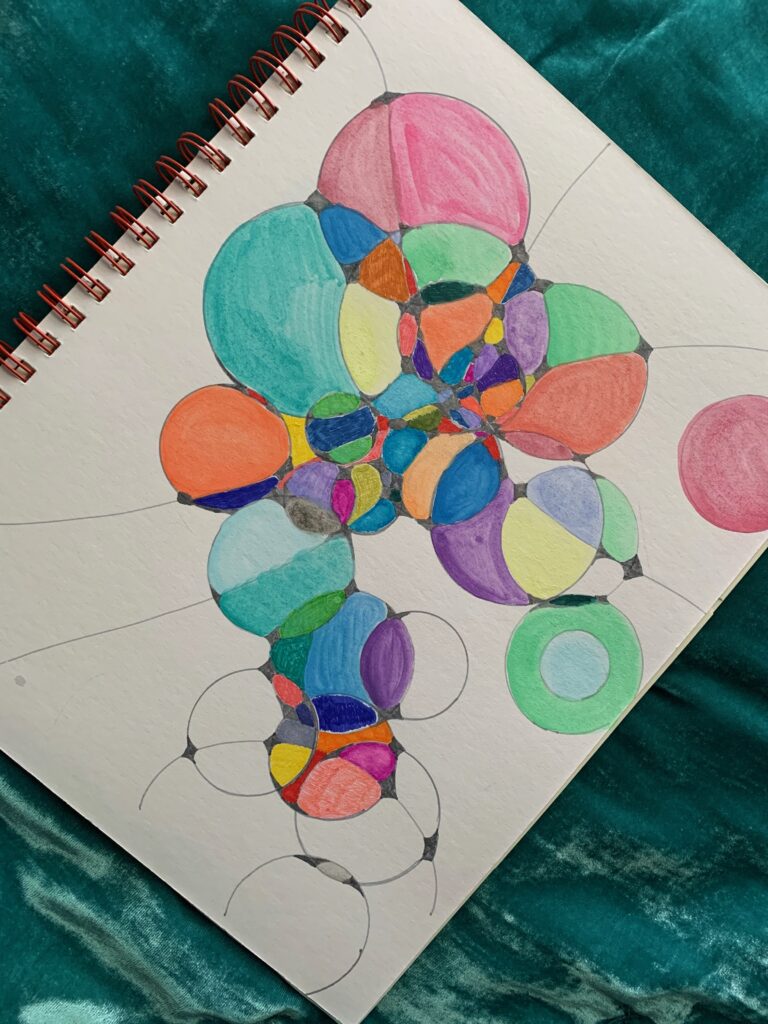 I hope to see you all on YouTube this Tuesday when we will begin sewing the small duffel bag. Until then, please know the creative genius in me will be celebrating the creative genius in you!
Lots of love,
Andrea