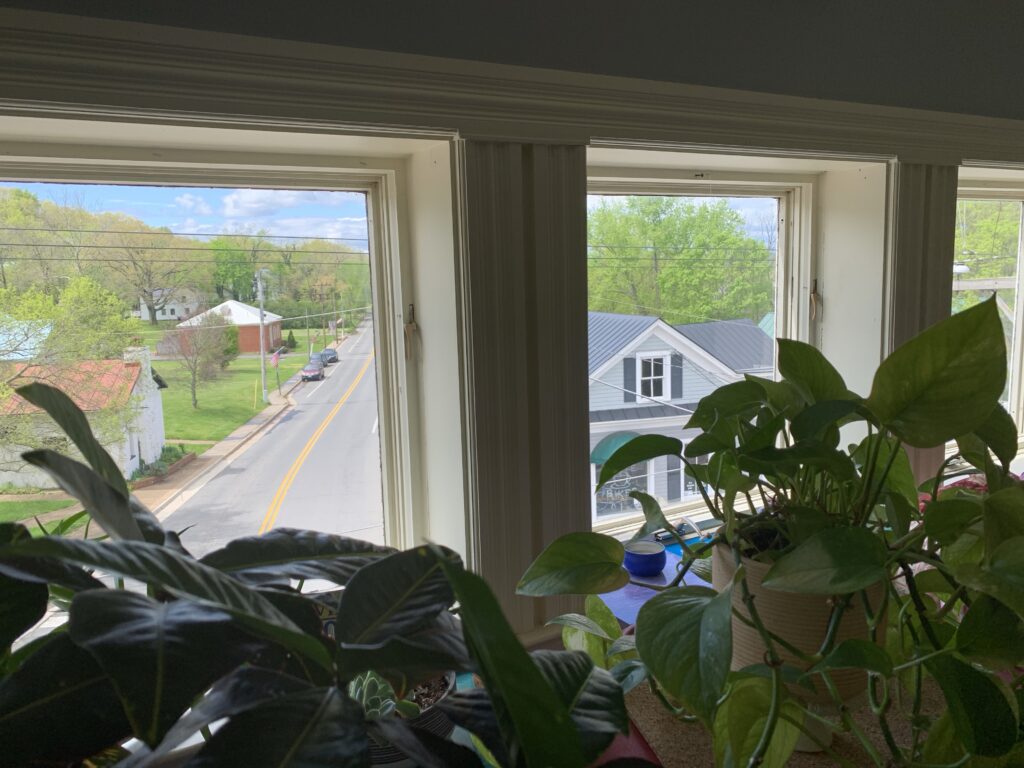 I can't remember what I was working on the last time I had the studio to myself. As I sip my third cup of coffee, and lookout over this village, from the top floor today's agenda is quickly stymied by all its beauty as I opt to sit in awe.
I have no idea when this opportunity for solitude will present itself again and I am certain the world has never been so green. It's a perfect moment until I notice the signage on that sweet cottage is gone. I recall watching them hang it about a year ago and feeling excited for them while reminiscing to when I first looked up and approved my own signage.
As I scroll through my camera roll to find the pic I snapped another wave of emotions remind me nothing is the same and then this image of a wild woman (whom I screenshot and do not know) comes into view and reminds me of what truly matters.
It's not death that concerns me; but, rather the possibility of not living the colorful and rich life I most certainly came here to enjoy.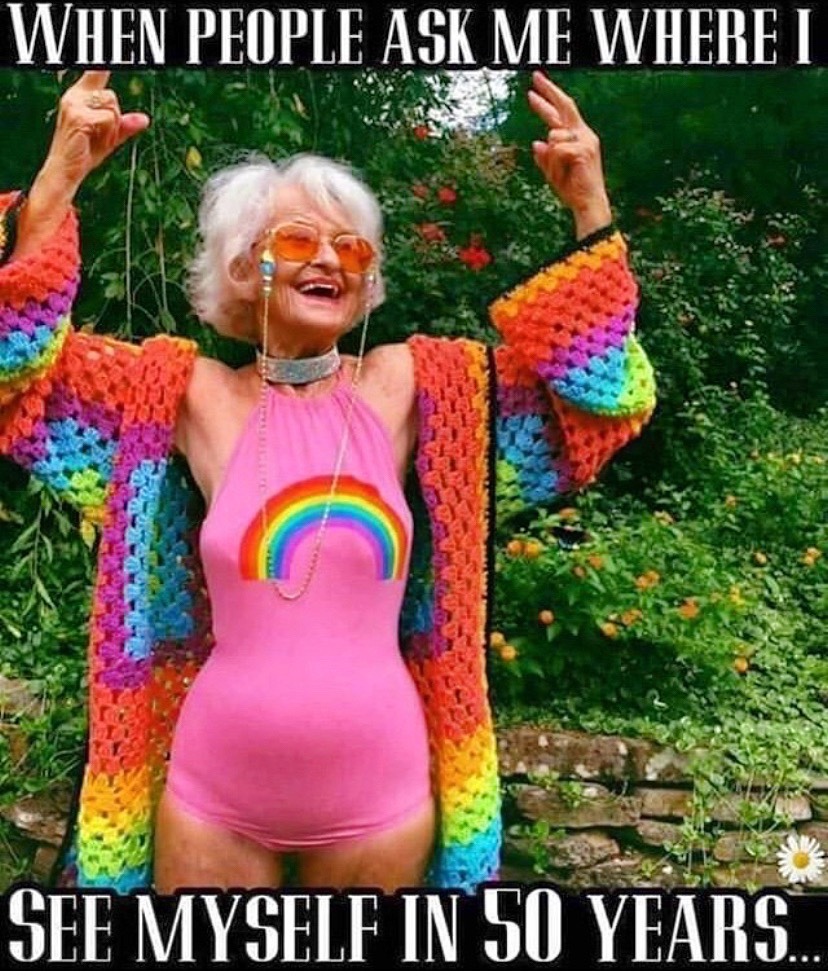 Don't misunderstand—I have done my best to make the most of this unusual time by occupying myself with online courses, books and other virtual experiences that have bolstered my determination to persevere in this crisis.
As a result I am grateful to hold the tools necessary to plan and prepare for the future with this newfound perspective and am especially looking forward to sharing the adventure with those who have signed on to participate in my Plan 2B Creative private Facebook group. If you're interested, simply purchase a Tools4Wisdom planner using my affiliate link: https://www.tools4wisdom.com/?ref:andrea and then email me your order # to sewinginspiration@gmail.com and I will send you the group link. It's a unique opportunity to plan with likeminded individuals at a monumental time.
Many thanks to everyone who entered the planner giveaway and to John at Tools4Wisdom for providing the gifts! Today's winner is the fabulous: Donna DeLustro who is going to give the planner to her daughter who is heading to college. Donna shared how she will write reminders inside for her to call mom. Congratulations Donna! I hope your girl enjoys the gift and will use it to plan her perfect college experience. Please email me your shipping address and I will ship the Warm Sunset planner ASAP.
I also want to congratulate our May Create. Tee winner: Debbie @isewsstuff. Just a reminder our April winner was Roberta S. I will reach out to both lucky ladies to get their tee size and color preferences after the world opens back up and it is safer for me to shop and ship. In the meantime, they can be contemplating what the word create means to them.
Be well all and thank you for reading along with me!
❤️ Andrea