Hey y'all and Happy Friday! I know many of you are fans of Arteza and as such may be intrigued with their ongoing creative arts contest. I especially love that "there are no limits – simply create whatever inspires you!"
In Tuesday's tutorial I offered you a sneak peak at the project I plan to submit by the August 24th deadline under the DIY Artwork of the Year category.
To begin, I added a freehand felt flower which I cut from the Arteza Assorted Stiff Felt:
https://arteza.com/collections/crafting/products/50-assorted-stiff-felt-fabric-sheets-8-3×11-8?utm_source=postaffiliatepro&utm_medium=affiliate&a_aid=Youtube_Sewspire&a_bid=b611acd2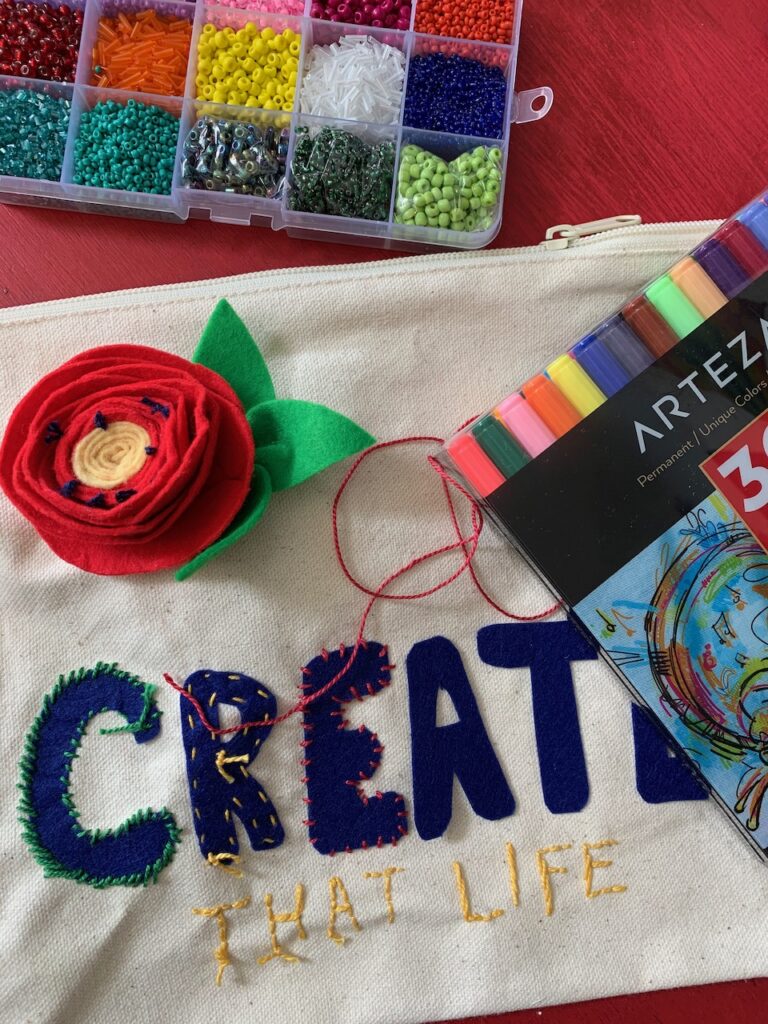 Then, some felt letters, also freehand cut, to spell out my signature CREATE. and roughly hand stitched in "THAT LIFE" just below using yellow embroidery floss.
I think it will be interesting to add some glass beads or another sparkle source to the project which I am calling my "Flower Power Pouch". At some point I will incorporate my Arteza fabric markers into the design:
https://arteza.com/dp/fabric-markers-assorted-colors-set-of-30?utm_source=postaffiliatepro&utm_medium=affiliate&a_aid=Youtube_Sewspire
This project, for me, is about letting go and having fun! I'd like to challenge you to do the same and hope you will find it quite liberating to CREATE something that is especially for YOU and representative of your inner creative genius.
I'll keep you posted on my Arteza project progress and encourage you do the same! Until then, I will be here celebrating your creative genius, as always.
Love,
Andrea