Hey y'all and welcome to the 7th video in the Sewspire Handmade Holiday Series which will run from October 1 to December 3, 2019. Each week I will feature a new handmade gift that you can create for friends, family, co-workers, neighbors and strangers alike.
This week's project is a versatile clutch that can be used to hold a variety of small projects or collections. You will need four 9″ x 9.5″ cuts of material for the body of the clutch and one 2″ x 8″+ strip for the button tab closure. The finished clutch measures approximately 8.25″ wide by 8.75″ tall. Depending upon the weight of your fabric you may also want to add stabilizer or batting.
Please let me know how you would use this design in the comments and if you are enjoying the Handmade Holiday series to date! I love to hear from you and am always so excited to see how you are using the tutorials!
Until we meet again, the creative genius in me will be celebrating the creative genius in you!
? Andrea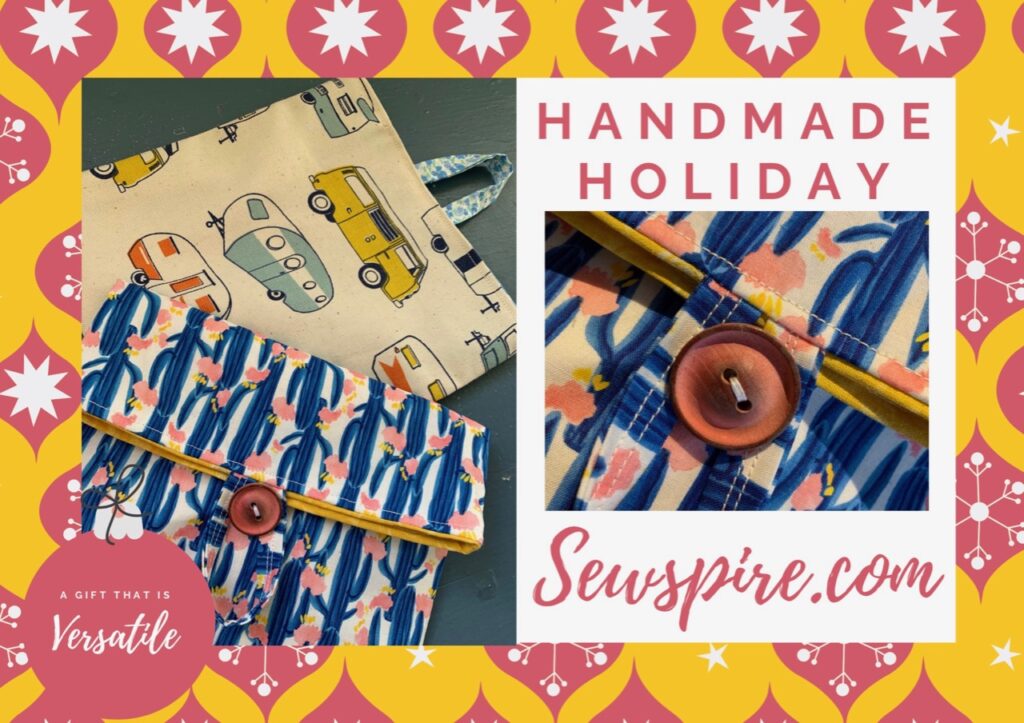 Links of interest:
Blog: https://sewspire.com
Group Facebook Page: https://www.facebook.com/groups/Sewspire/
Instagram: https://www.instagram.com/sewspire/
Facebook: https://www.facebook.com/sewspire
Pinterest: https://www.pinterest.com/sewspire/
Twitter: https://twitter.com/SewSpire
Patreon: https://www.patreon.com/Sewspire
Etsy: https://www.etsy.com/shop/WatermelonWishes
#sewing #sewinginspiration #sewingtutorial
#handmadeholiday #holidaydiy #sewspire