Hey y'all and welcome to the 8th video in the ongoing Handmade Holiday Series. Today I am here to show you how to sew a large basic tote bag.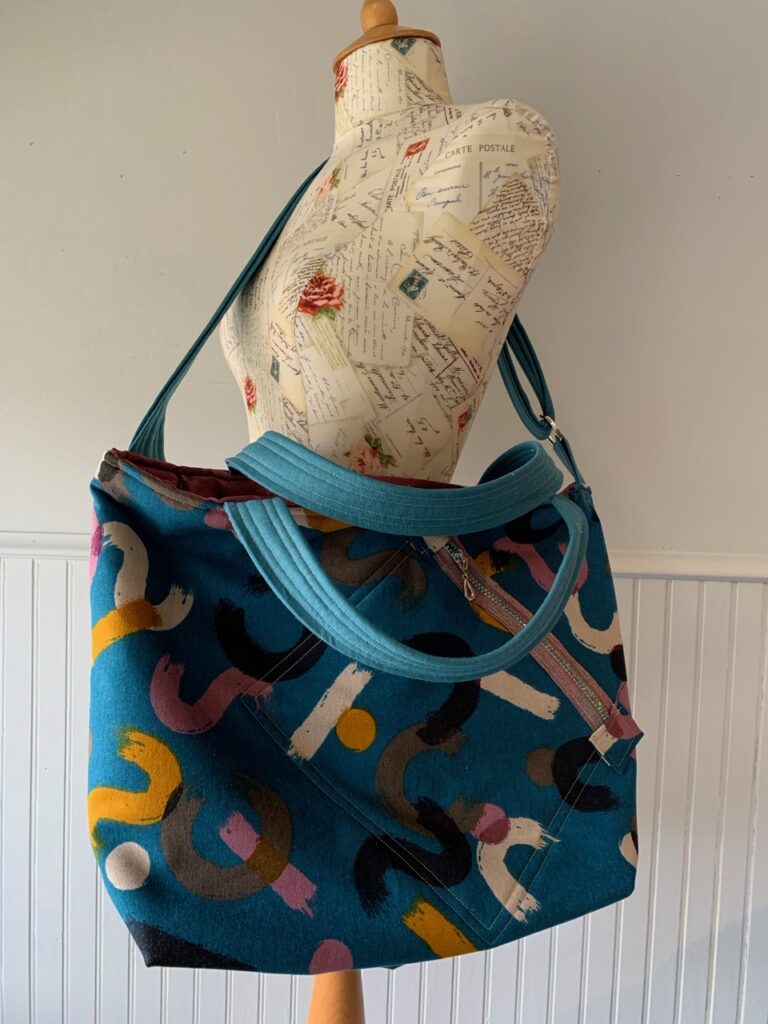 You are encouraged to integrate features into your design that the recipient will appreciate; such as custom pockets, personalization of some sort or a unique fabric combination.
For this project you will need 4 body cuts which measure 20″ wide by 18″ tall, two straps which measure 6″ wide x 21″ long, a third strap which measures 6″ x 40″ and a short tab which measures 5″ x 6″ + a tri-glide slide and a large o-ring.
Full length video tutorial: https://youtu.be/nL6iSxFtNH0
The finished measurements on this bag are 11″ across the base, 18″ across the top, 6″ deep and 13.5″ tall.
I will be back next week with another inspired gift idea. Until then, please know the creative genius in me will be celebrating the creative genius in you!
Endless love and respect,
Andrea