Hey y'all and welcome to the weekly edition of Behind the Seams! I hope this post finds you well and joyfully immersed in your holiday preparations. It's an exciting time of year to be a maker, especially if you sell on Etsy, as the holiday rush peaks this week.
If you follow me on Facebook and Instagram you can checkout some of the gorgeous fabric that has been arriving almost daily in my studio as I custom make each piece I sell in my shop. Until I find the time to sort and fold, I am stacking my favorite remnants on the shelf below and soaking up the goodness each time I pass by.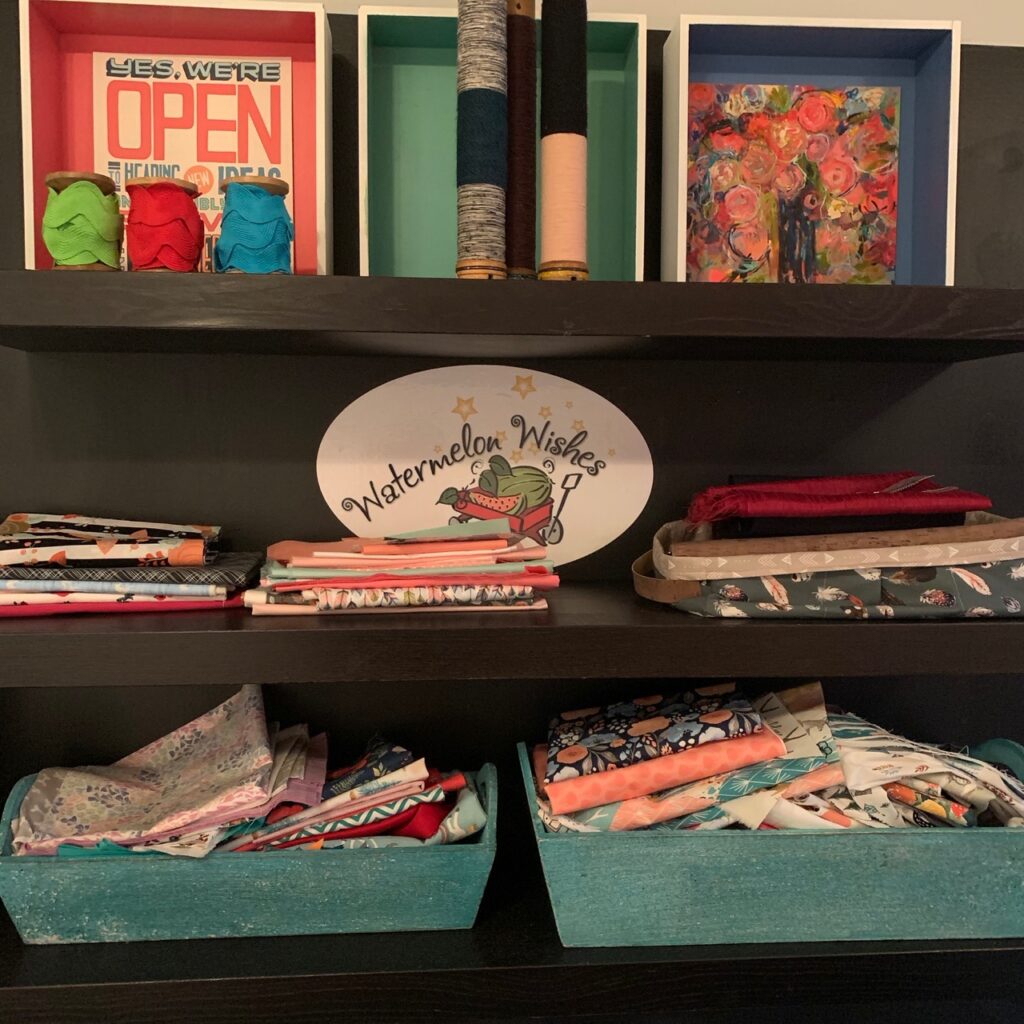 Last Saturday the fabulous Emma Grace showed up to her sewing lesson with me carrying an A-M-A-Z-I-N-G designer bag exactly like the one below and I can not stop thinking about it. The red, the vinyl window, the square shape. Love, love, love everything about this bag except the $400+ price tag!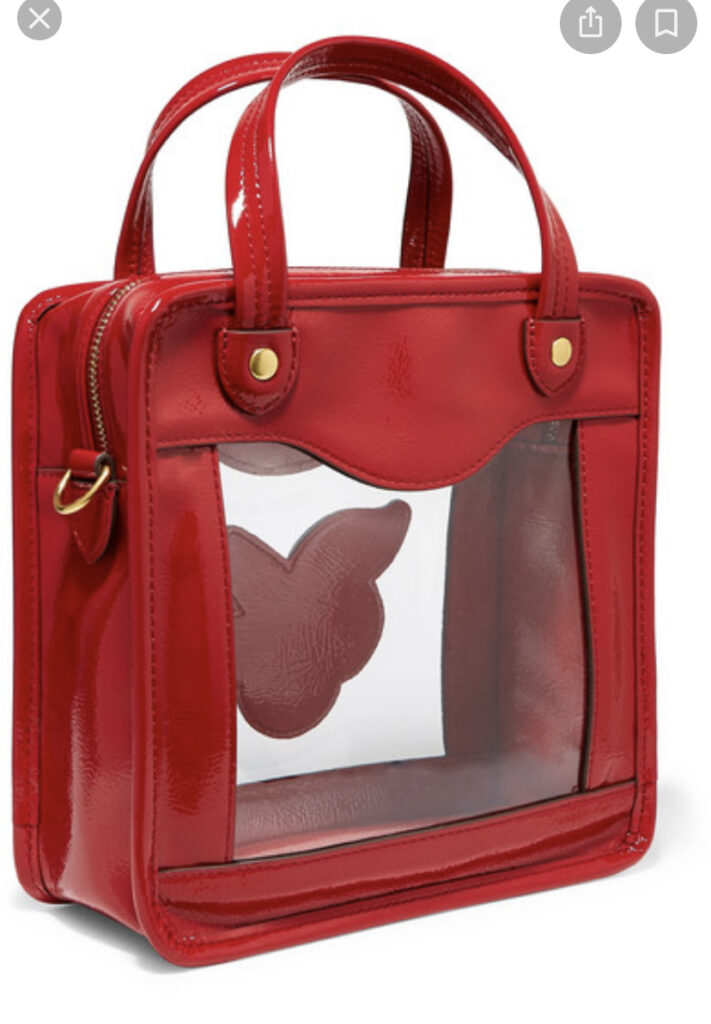 I am hoping to design something similar in 2020 with my own special touches of course. Not sure my machine can handle the vinyl though…so, I may be looking for an alternate shiny substrate. Got any suggestions?
Last night I finished sewing my Market Tote Bag for the Sewspire Patron Marvelously Merry Gift Exchange which takes place next Friday. I am so excited to hear what my secret sister thinks of it! I took a chance and used my favorite fabric (instead of her favorite colors)…hope my hunch pays off. Let me know if you like the bag and what you think of my fabric selection in the comments below!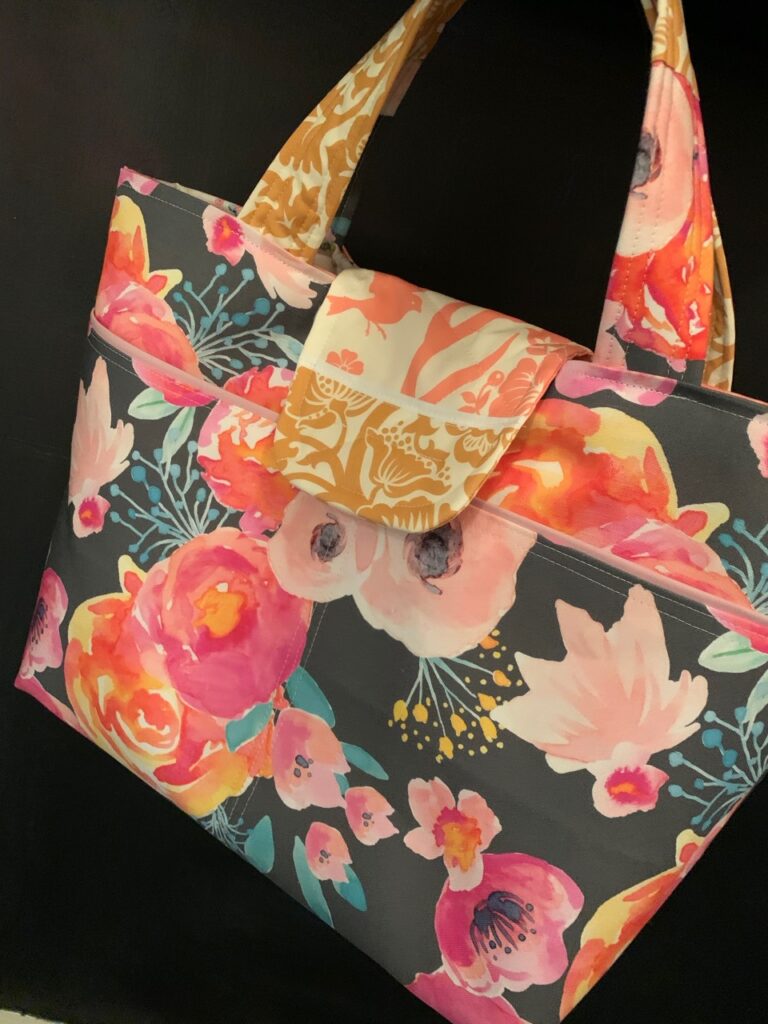 In turn, someone out there has drawn my name and will be sending me a bag to open on our live chat. It's going to be very special because it will be the first bag anyone has ever made me. No pressure, no pressure. Lol!
I recently came across the most clever zippered pouch design I have ever seen and would love to create a future tutorial for something similar soon. It has a single zippered top and 3 interior compartments. You can find one in the art section at Michaels for around $5. Next time I am there I am going to buy 3 more as I love this design that much!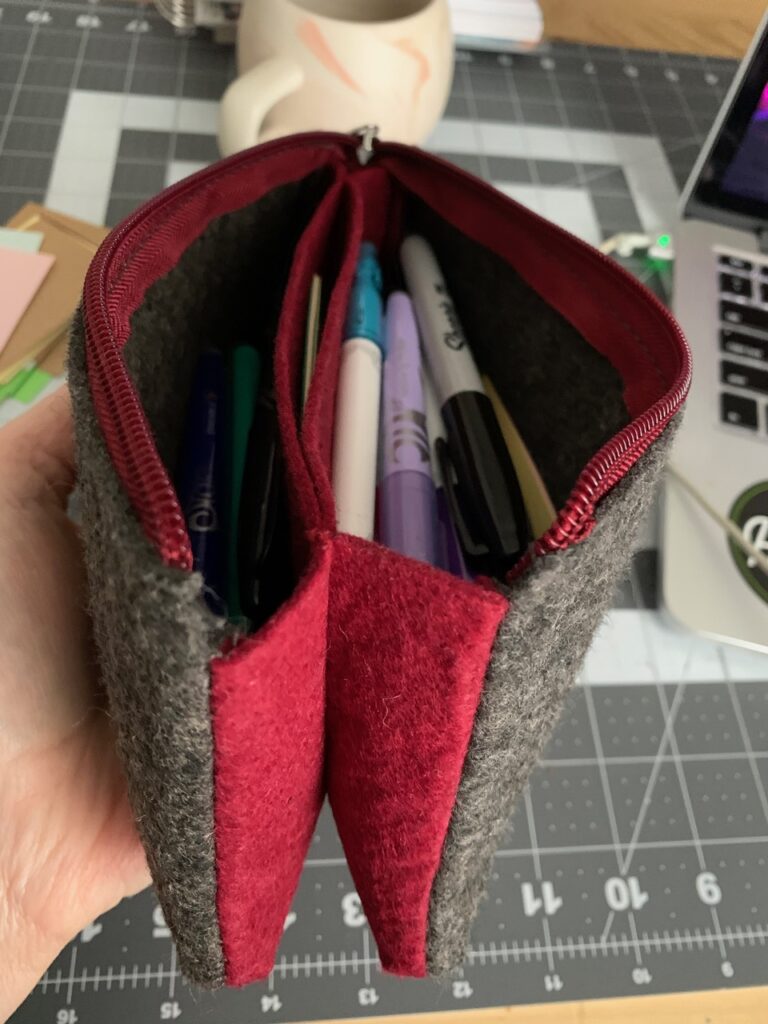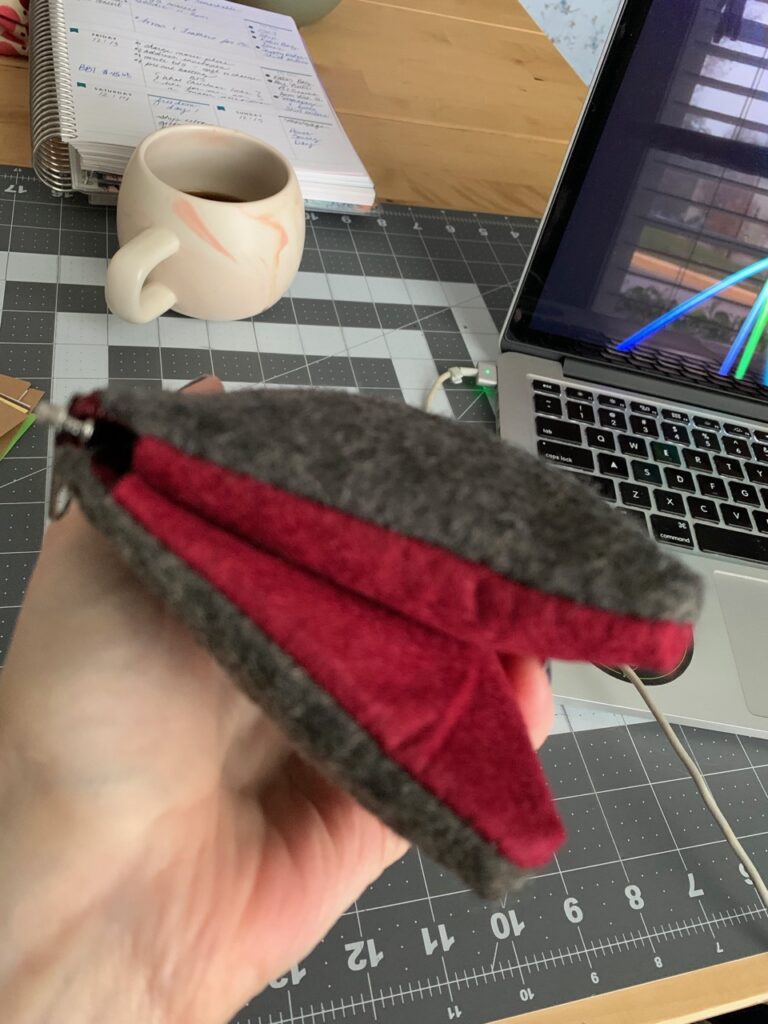 What do you think of it? Have you ever seen something similar? Can you imagine a bigger version, say 15″ x 15″? I am giddy just thinking about it. It would make an amazing project bag!
As always, I thank you for reading along. Until we meet again…please know the creative genius in me will be celebrating the creative genius in you!
Endless love and respect,
Andrea