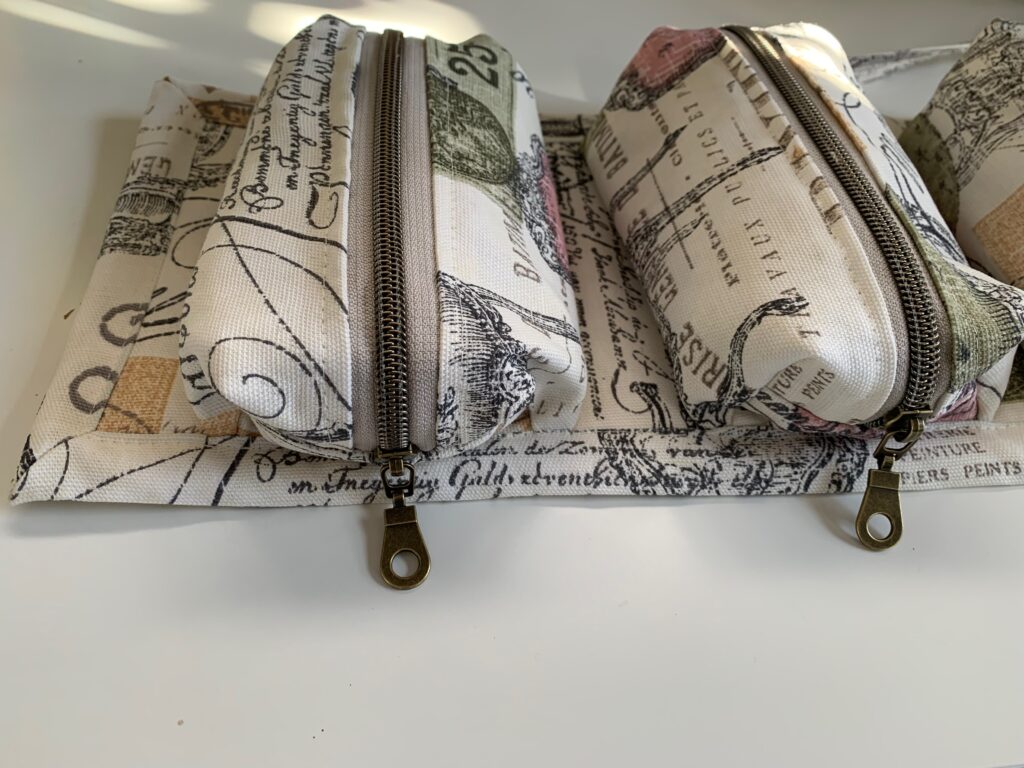 I woke up with the idea for this awesome organizer in December of 2022 and knew it had to come to fruition. The first prototype was nearly effortless as I was still in that sublime state of being. I shared some photos on Instagram and there was a lot of interest so I promised to release a step by step tutorial in the New Year.
When I sat down to write the tutorial I was no longer enjoying my creative high and as such made plenty of mistakes. Over the course of the next few weeks, I worked through each obstacle to create a foolproof tutorial for you to enjoy.
You can find the step by step PDF + video tutorial for the Trinity Tie Up organizer in my Etsy Pattern Shop. Use the link below and I will include a BONUS 21 project pdf to keep you sewing inspired for many weeks to come!
https://sewspire.patternbyetsy.com/listing/1377869614/trinity-tie-up-three-compartment-zipper