I hope you enjoyed Halloween and are now ready to being thinking about Christmas preparations or at least your Thanksgiving table setting as I will be teaching you how to sew Heirloom Napkins on Tuesday, November 5th at 9 a.m.
If you scroll down you can see the 100% cotton Japanese floral screen-print I selected to craft my set of six napkins. While at first glance, you might be underwhelmed with the thought of making napkins, I am very pleased with the quality that can be achieved by simply using two layers of material and adding a second row of top stitching to each napkin and think you will be impressed with your finished product as well.
You will need a half yard of material (or two fat quarters) per napkin. I suggest making the napkins in even number sets: 2, 4, 6, 8, 10 or 12. This particular pattern is reversible and as such you can incorporate two prints into each napkin as both sides are finely finished. Another aspect of this design that I really like is the option to monogram the top layer before finishing and then encase all the threads with the second layer. This will make more sense after you see the tutorial; but, do keep that in mind as a means of creating a truly specialized gift. I think it could be fun to embroider a short phrase or blessing as well.

In other studio news, I have begun setting aside a little time each day to sort through my workspace. To keep the job manageable I am only working in one area or station at a time. This week I was able to organize all of my hardware and sewing machine accessories. To keep everything in its proper place I attached labels to each drawer, bag or container. It feels really good to know what I have and where it is! Now that I see all of the machine feet available to me I am inspired to learn how to use them. Truth be told, I have only experimented with two machine feet: the roller foot and the walking foot. Other than that, I just use a standard "A" foot.
If you have been considering joining our Sewspire Patreon community—now is a great time to do so—as we are hosting a Marvelously Merry Gift Exchange! The deadline to register for the exchange is Nov. 8th and the exchange will be taking place on Dec. 20th via a Zoom live chat. We will be making the Market Tote Bag as the gift and there is a $20 to $30 suggested supply budget. I am so excited to receive a handmade Market Tote Bag from a fellow maker and likewise really looking forward to sewing a beautiful bag for a special Patron. Additional information on the Patreon program can be obtained here: www.Patreon.com/Sewspire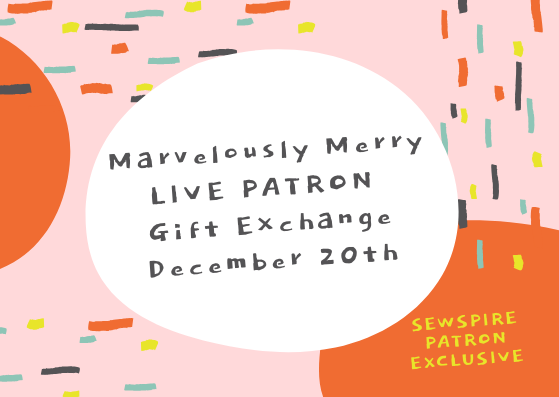 And, last but not least, you may have seen the photo of me holding my brand new saw over on Instagram or Facebook and be wondering what I am going to do with it. Hint: probably not going to launch SAWspire; but, I might be planning something surrounding the home and a second YouTube Channel and that's all I can say for now.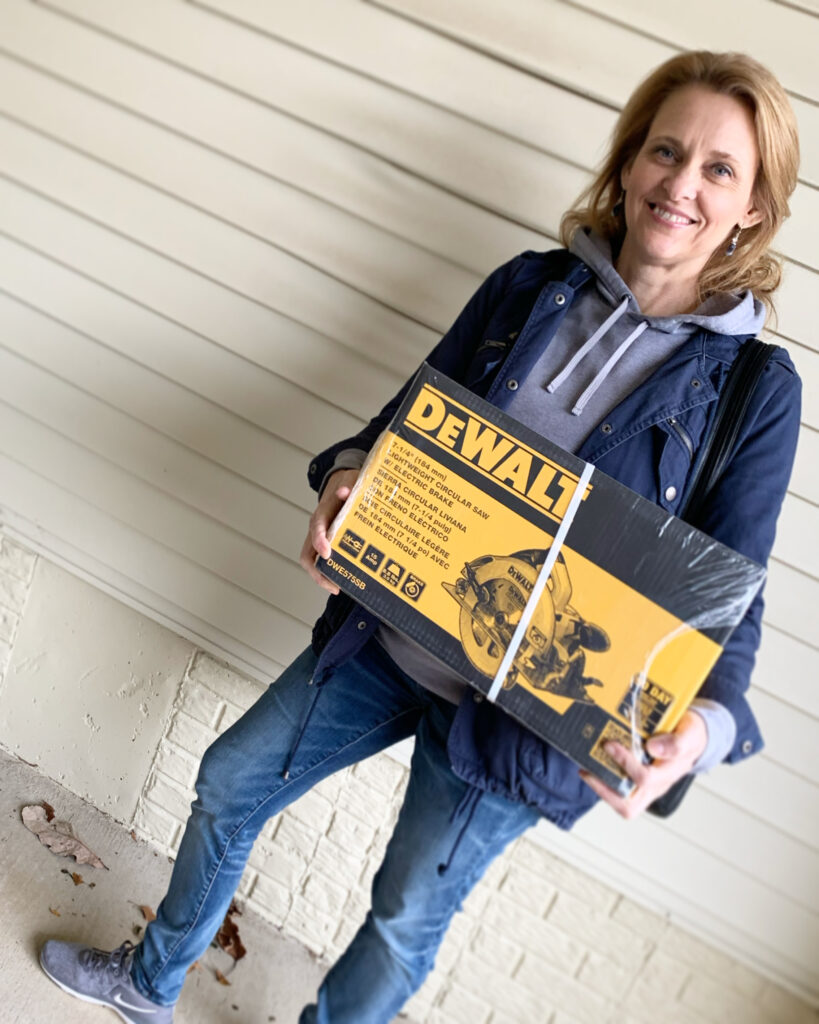 Until Tuesday, you know, the creative genius in me will be celebrating the creative genius in you!
Endless love and respect,
Andrea