Big Duck Canvas my go to source for top grade waxed canvas and quality strap webbing: https://www.bigduckcanvas.com/?afmc=1e&utm_campaign=1e&utm_source=leaddyno&utm_medium=affiliate
Hey y'all and welcome back to Sewspire! In this video…we are sewing my Small Press Lock purse live. For this project you will need the following fabric panels: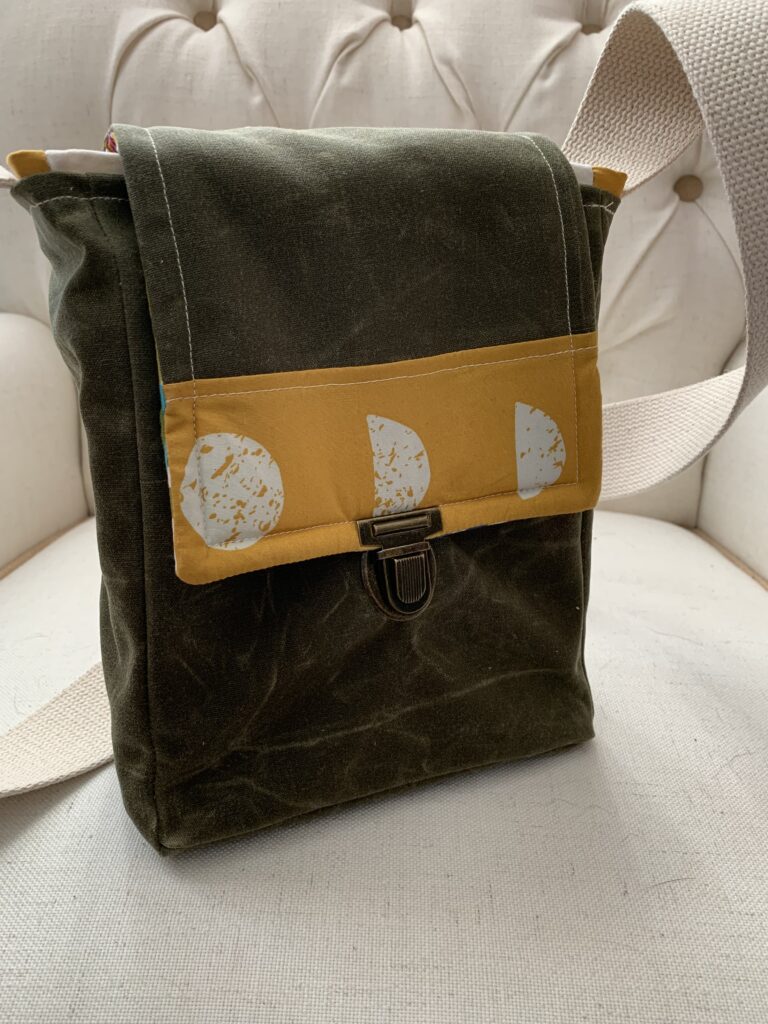 (4) 8″ x 10″ Body Panels
(2) 4″ x 8″ Base Panels
(4) 4″ x 10″ Side Panels
(2) 7″ x 10″ Flap Panels
(2) 8″ x 10″ Interior Pocket Panels
(2) 8″ x 8″ Exterior Pocket Panels
2″ wide by desired length of strap webbing
1 Press Lock
Pellon Naked Flex Foam 76
Pellon Decovil Light 525
The finished measurements on this bag are approximately 9″ tall by 7″ wide by 3″ deep.
Until we meet again, the creative genius in me will be celebrating the creative genius in you!
? Andrea