Hi all! I am trying something new this week and offering a PDF Design Board to go along with the video tutorial. You can purchase this design board plus some of my favorite previously archived PDF tutorials here :
https://sewspire.patternbyetsy.com
Enjoy the project and please do share photos of your 111020 Bags on Instagram and Facebook using #sewspire and #111020!
Until next time, you know…the creative genius in me will be celebrating the creative genius in you.
Lots of love,
Andrea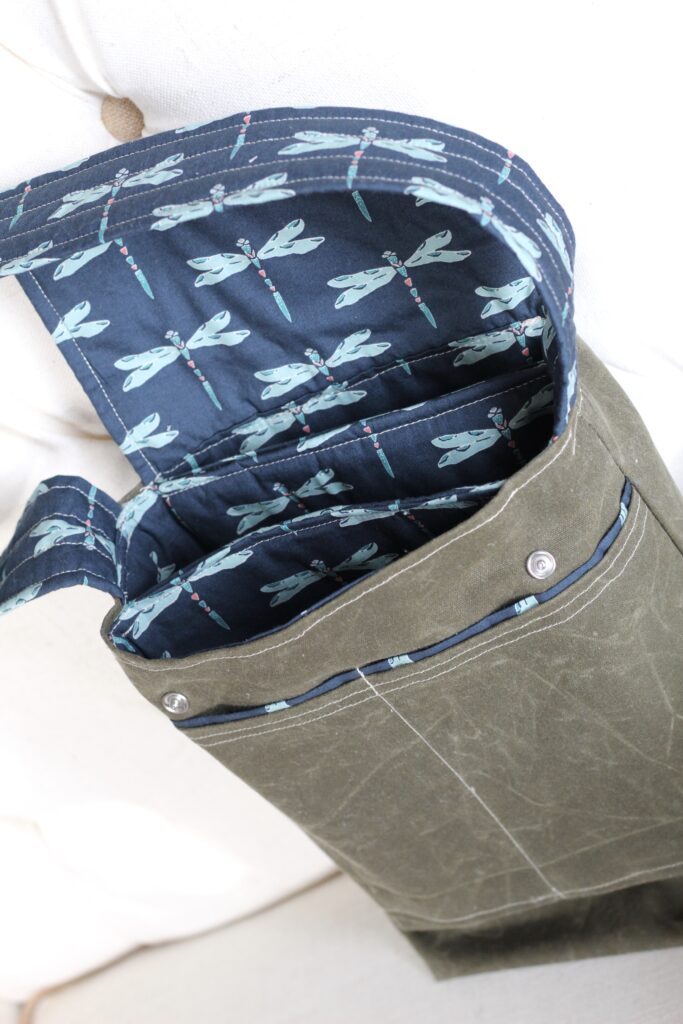 For this project you will need to cut out these simple pattern shapes:
12″ x 30″ exterior body, cut 1, fold and notch 2″ corners from bottom right and left sides
8″x 12″ exterior front divided pocket, cut 2
9″ x 11″ interior pockets, cut 4
11″ x 13″ interior center compartment, cut 2 with batting and notch 2″ corners from bottom right and left sides of both
8.5″ x 14″ flap closure, cut 1, fold right sides facing and add batting
8″ x 30″ strap, cut 1, quarter fold lengthwise and add batting to the center channel
2 snaps for the flap closure
The finished measurements for this bag are: 11″ tall, 7″ across the base, 4″ deep.