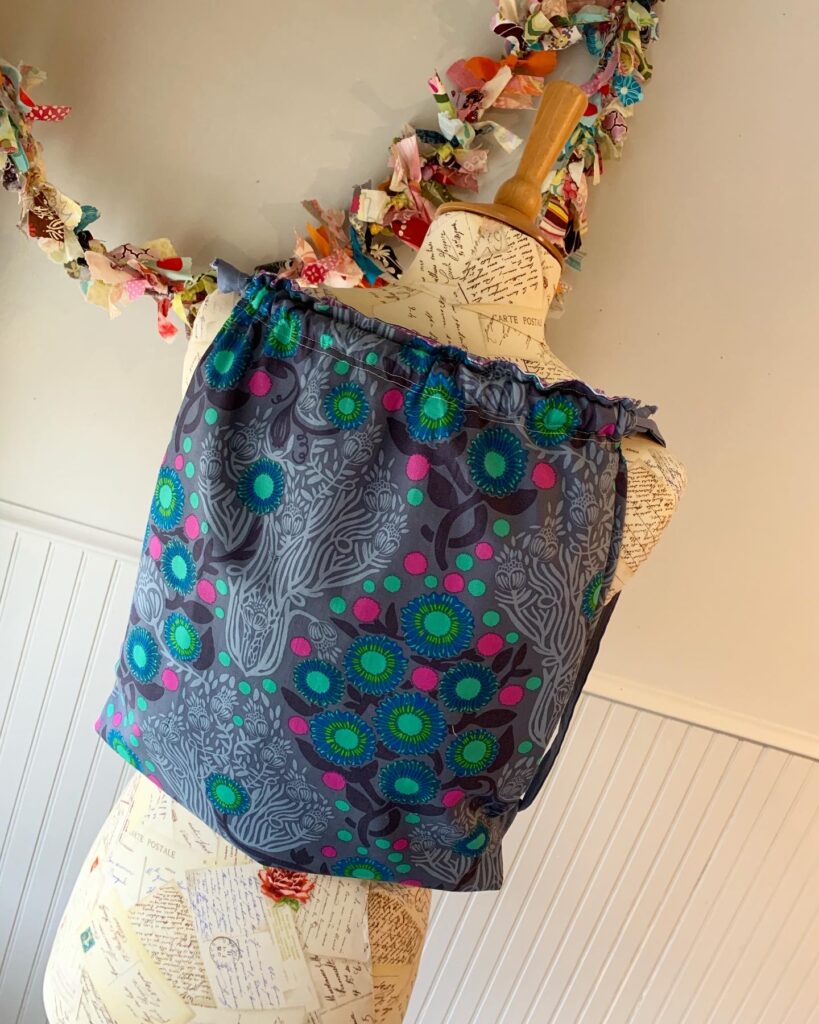 Hey y'all and welcome to the 9th video in the Sewspire Handmade Holiday Series which will run from October 1 to December 3, 2019. Each week I will feature a new handmade gift that you can create for friends, family, co-workers, neighbors and strangers alike.
If you are just joining us — welcome! If you are a returning visitor — thank you! Your support and enthusiasm for the channel means more to me than you can possibly imagine.
For this drawstring backpack project you will need 4 body panels which measure 15″ x 18″ and two drawstrings which measure 3″ x 70″. Total fabric requirements are between 1.25 yards and 1.5 yards depending upon how long you need to make your straps.
There is one more video left in the Handmade Holiday Series and then I will be closing out the year with a round up of 2019 and preview of what is to come in 2020.
I would like to start 2020 off with a computer upgrade and am selling custom embroidered tee shirts to raise money for this purchase. If you are interested in supporting the channel and helping to offset the costs of the new computer you can find those for sale here:
https://watermelonwishes-106870.square.site
Or, if you prefer to make a donation towards the new computer you can do so here via Paypal:
https://www.paypal.com/cgi-bin/webscr?cmd=_s-xclick&hosted_button_id=BXEZB5FBD2MYG&source=url
Any amount is greatly appreciated! ❤️
Until we meet again, the creative genius in me will be celebrating the creative genius in you!
? Andrea
Links of interest:
Blog: https://sewspire.com
Group Facebook Page: https://www.facebook.com/groups/Sewspire/
Instagram: https://www.instagram.com/sewspire/
Facebook: https://www.facebook.com/sewspire
Pinterest: https://www.pinterest.com/sewspire/
Twitter: https://twitter.com/SewSpire
Patreon: https://www.patreon.com/Sewspire
Etsy: https://www.etsy.com/shop/WatermelonWishes
Create Tee: https://watermelonwishes-106870.square.site
#sewing #sewinginspiration #sewingtutorial
#handmadeholiday #holidaydiy #sewspire