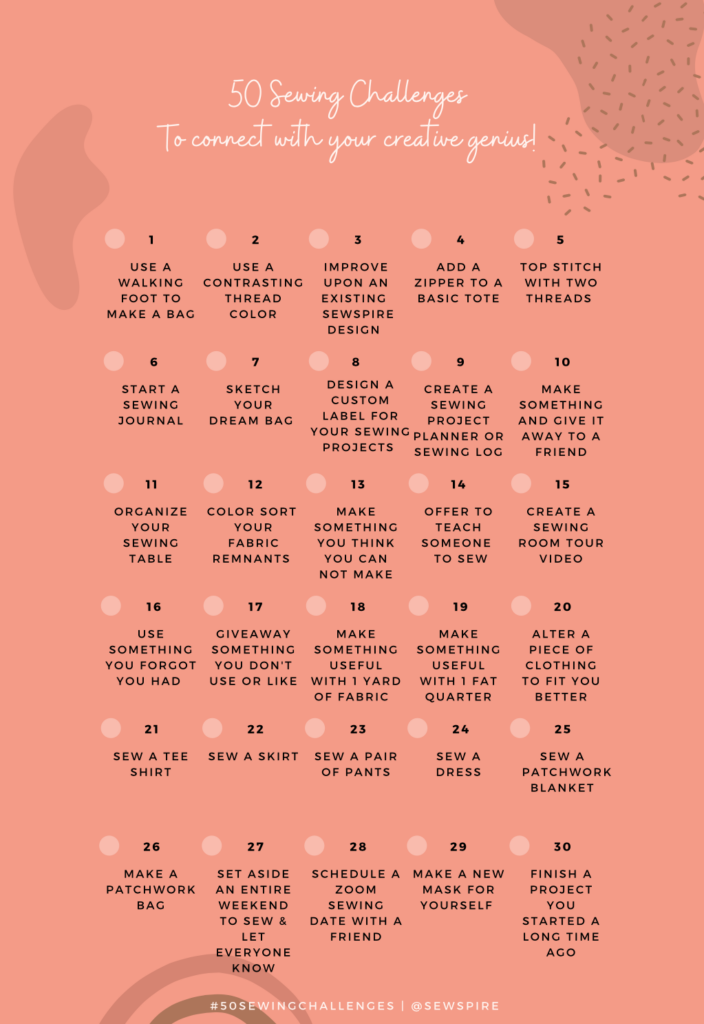 Thank you all for joining me in this month long celebration of YOU and our community of 50K + Sewspire Subscribers! This week I am sharing 50 fun sewing challenges to inspire your inner creative genius.
Choose one or more of the challenges listed and comment on the YouTube video below to be entered in the next giveaway for 50 fabric remnants from my private collection.
Join me next Tuesday at 2 p.m. ET to find out who the lucky winner is!
Until then, sending you lots of love!
Andrea