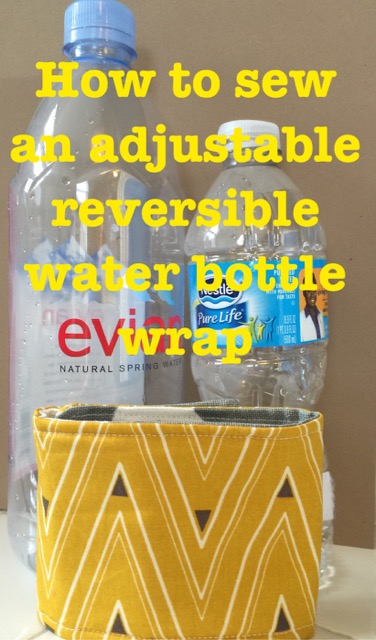 Welcome to Sewspire Project #8!
Yesterday, I was cleaning the kitchen and came across 3 half-full water bottles that no one wanted to claim. I really do hate to be wasteful; but, I am also a bit of a germ a phobe…so, I felt I had no choice but to dump the water down the drain. Then to make up for it, I put my crafty mom hat on and brainstormed a clever and pretty way in which I could easily identify which water belonged to whom.
And that is the story of how todays 's Inspired Project came to be.  As an added bonus this particular style and size of sleeve will also fit a standard 16 oz mason jar.
For this project you will need:
two cuts of fabric which measure 13″ x 4″
one cut of batting that measures 13″ x 4″
two 2″ strips of hook and loop tape
Thank you for sewing with me today! I hope you enjoyed this project and will share it with your friends and family. Please let me know if you have any special requests for next week.
Lots of love,
Andrea