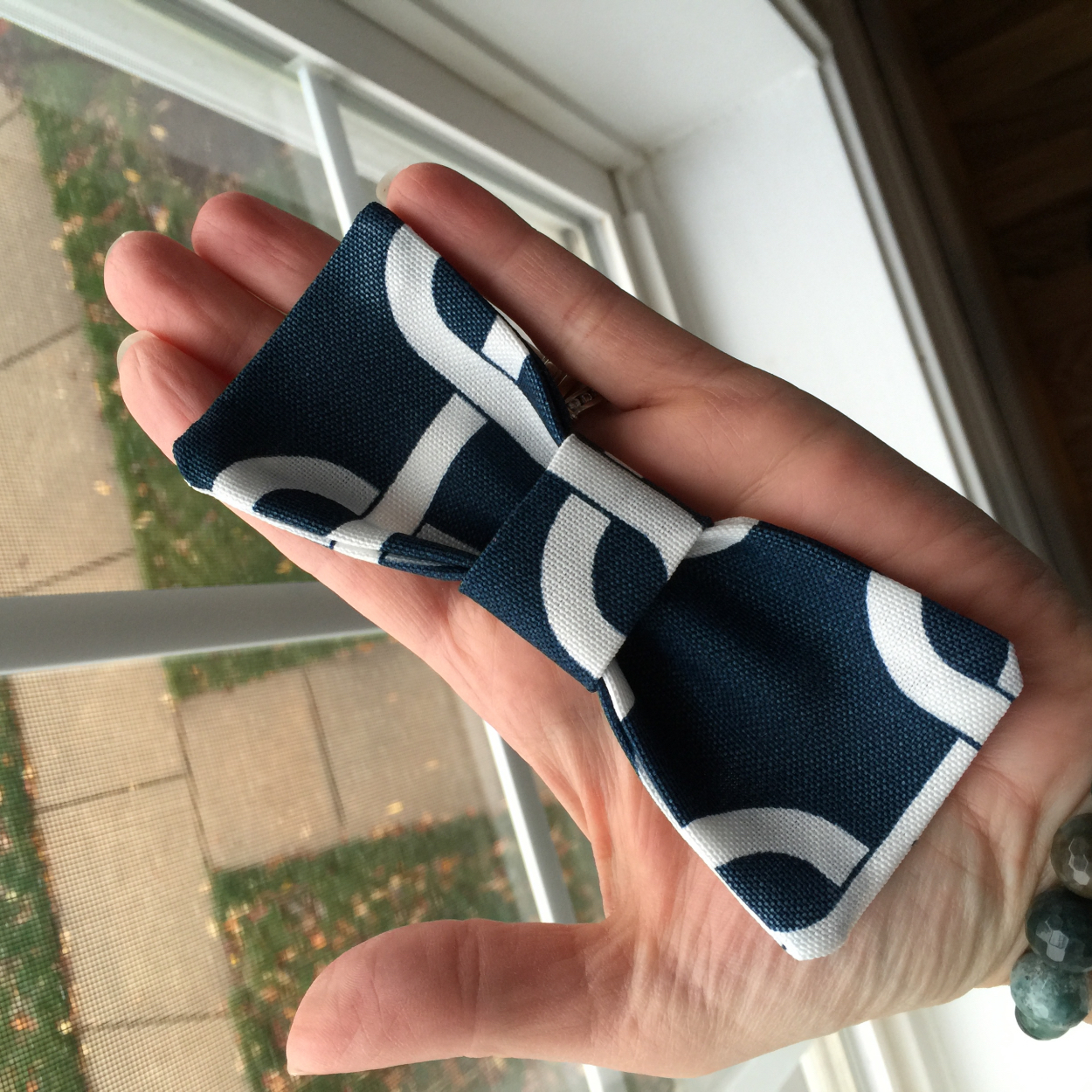 Welcome to Sewspire Inspired Project 6! I hope you are enjoying the blog. I know many of you have been busy sewing holiday gifts.  I get so excited when I see all of your pretty sewing projects, and am so proud of your accomplishments, so please keep tagging #sewspire on Instagram, Twitter and Facebook.
Today's project is a Large Bow which you can use as a hair accessory, or to jazz up a basic tote bag or perhaps even embellish a package. I adore these quick and easy projects—which are made from scraps—because they are economical and make great last minute gifts.
This is a photo tutorial, so you will need to click on the first image in the image bank below to expand the view and then click on the image again when you are ready to move along to the next step. The instructions are in the captions (although the photos are detailed and somewhat self explanatory).
Post a comment below to ask questions or submit project requests. I always love to hear from you!  And, if you will be so kind as to share this space with your friends and family, I would really appreciate it.  I am excited to share more advanced sewing projects with you as we continue to grow our creative community.
Happy sewing,
Andrea