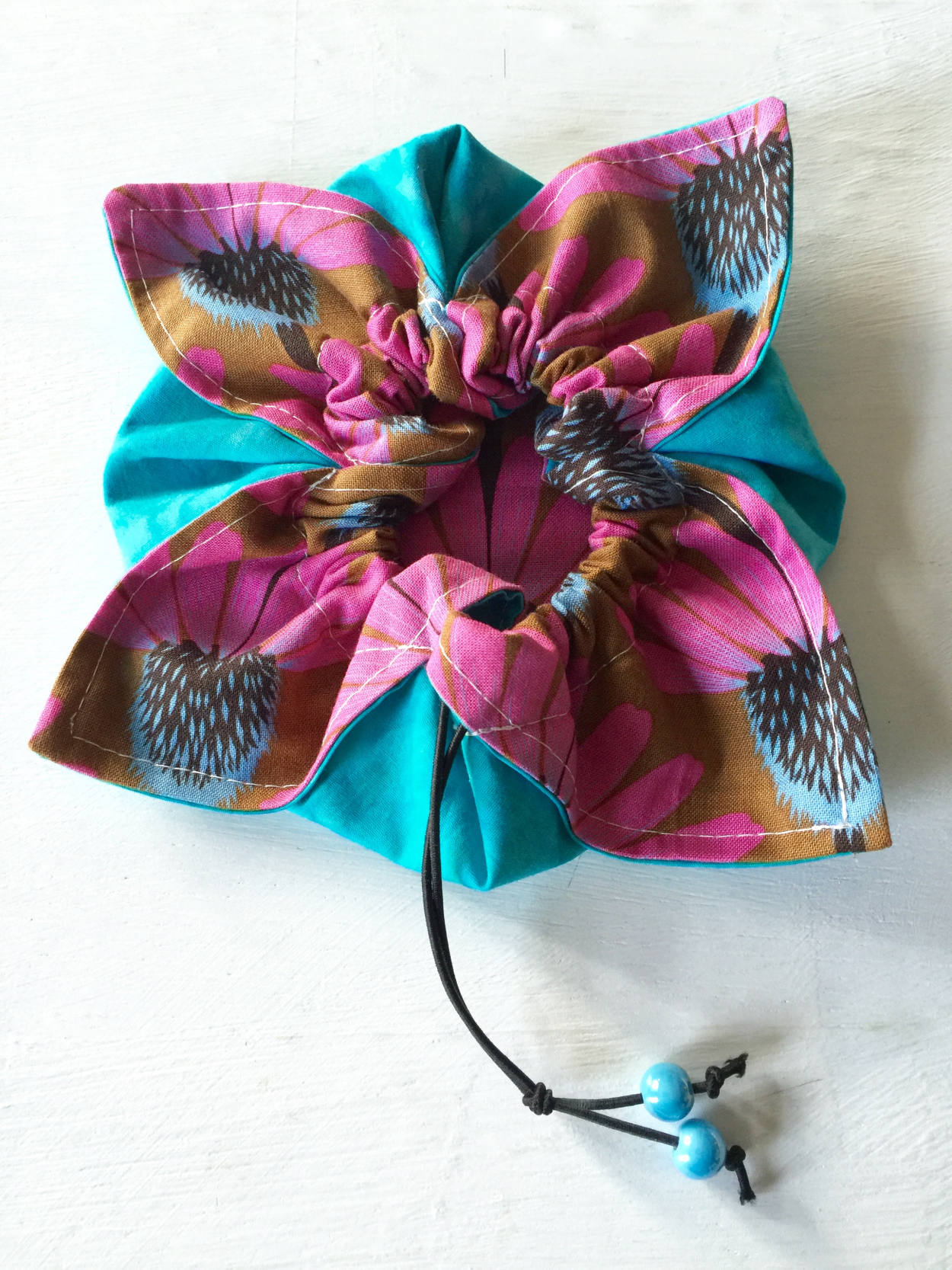 Today I have a fun and pretty sewing project that would make a lovely gift—although, I want to keep mine because I am going to use it as a jewelry holder. Another great idea: make a dozen or so and use them as party favors at a bridal or baby shower!
How will you be using yours? (Please share in the comments below!)
For this project you will need two 12″ squares of cotton fabric and some ribbon or elastic cording + 2 small beads (optional).
This is a photo tutorial. Simply click on the first image below to begin and then click on the enlarged image when you are ready to move to the next slide. The written instructions are in the caption field; but, I bet you can sew this just from the photos. Let me know what you think and be sure to share your project photos on Instagram with the #sewspire tag.