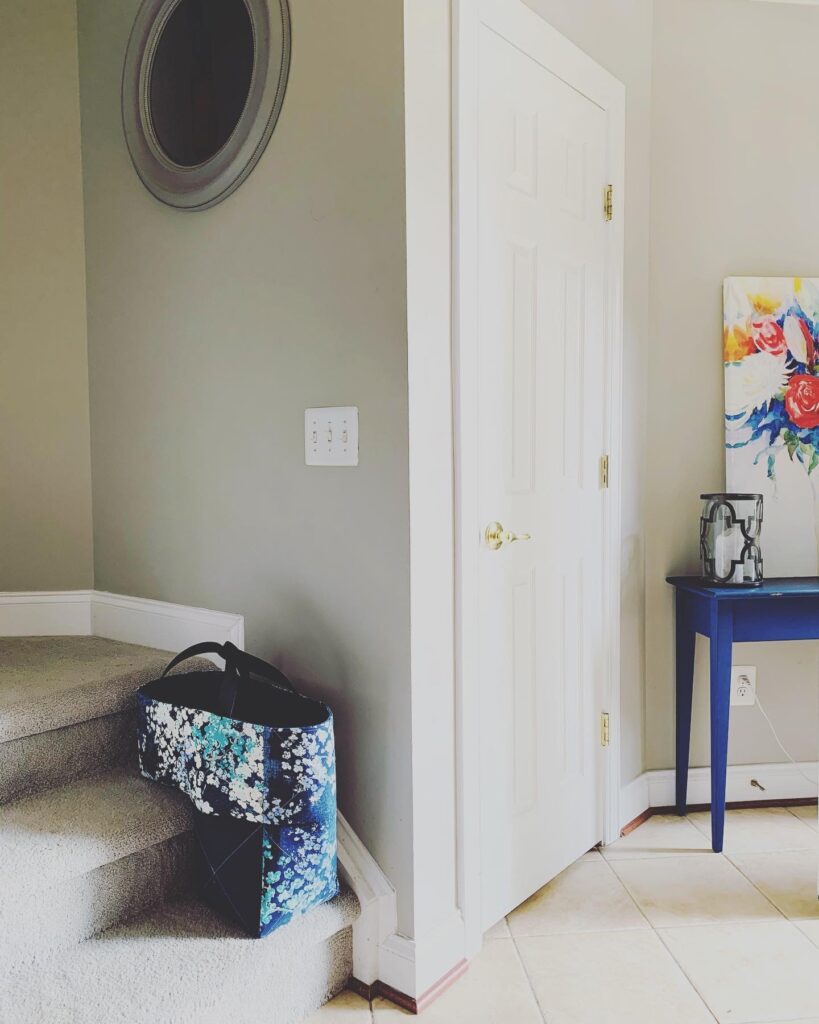 Join Andrea live on YouTube, Tuesday, Oct. 13, 2020 to learn how to assemble her Sewspire Stair Step Basket Tote.
This project requires the following pattern pieces:
(2) 51" x 9"
(4) 25.5" x 9"
(2) 10" strips of webbing for handles
Pellon 70 and quilt batting to stabilize
Fabric selections: cotton, denim, duck and home dec are ideal – the lighter the fabric the thicker the interfacing.
Suggested seam allowance is 3/8″ or 5/8″.
Order of Operations
Make the T with the two 25.5″ pieces of material
Attach the top of the T go the 51″ piece of material
Form the "basement"
Attach the sides of the floor
Join the final side