Hey y'all and welcome to Sewspire! My name is Andrea and today I am here to show you how to sew my newest bag design which I have named The Crescent Moon Tote.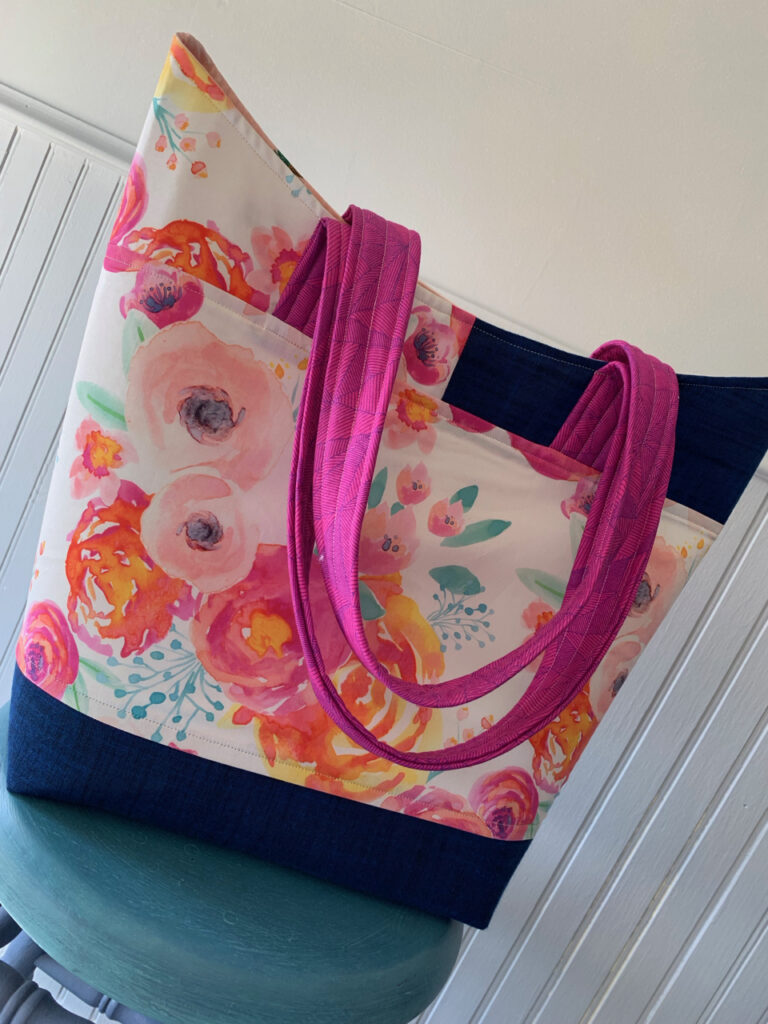 sewspire #sewing #sewingtutorial #bagmaker
Link to the step by step Video Tutorial: https://youtu.be/VlXg4HknWns
For this project you will need to precut the following fabric pieces:
(2) 10″ x 18″ Center Exterior Panels
(2) 6″ x 18″ Lower Exterior Panels
(4) 6″ x 10″ Angled Panels
(2) 34″ x 6″ Handles
(1) 18″ x 14″ Interior Pocket
(2) 18″ x TBD Interior Panels
You will also need a half yard of your desired interfacing. I used Pellon 910 which is an ultra firm stabilizer and offered the bag a lot of body.
I hope you enjoy the project and will share photos of your finished bags with us on the Sewspire Group Page (link below). I will be back in October 2019. Until then, the creative genius in me will be celebrating the creative genius in you!
❤️ Andrea
Links of interest:
Blog: https://www.sewspire.com
Facebook: https://www.facebook.com/sewspire/
Group Page: https://www.facebook.com/groups/183488042371692/
Instagram: https://www.instagram.com/sewspire/
Twitter: https://twitter.com/SewSpire
Pinterest: https://www.pinterest.com/sewspire/
Patreon: https://www.patreon.com/Sewspire
Etsy shop & PDF Patterns: https://www.etsy.com/WatermelonWishes