Hey y'all and welcome to Sewspire!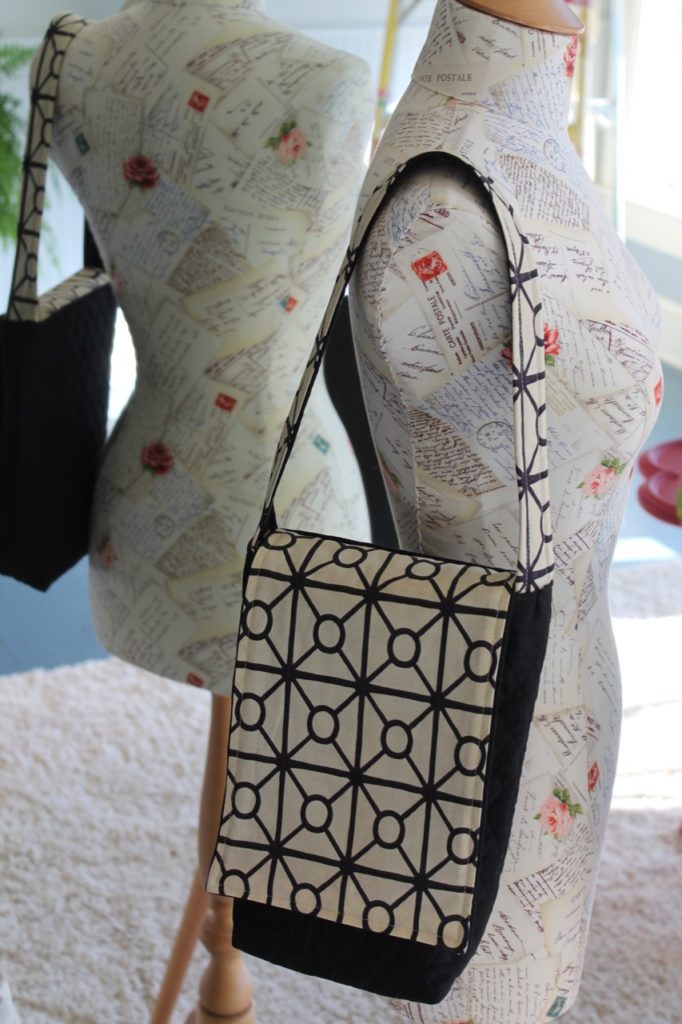 Today I am here to show you how to sew a small shoulder bag with magnetic flap closure, two-toned strap and three way divided interior compartment. 
For this project you will need to precut the following fabric pieces.
Cut (1) 9.5" x 41" Interior Center Pocket
Cut (1) 10" x 28" Interior Body Panel
Cut (2) 10" x 14" Exterior Body Panels + two liked size pieces of quilt batting
Cut (2) 8.5" x 14" Flap
Cut (2) 2" x 34" Strap
Plus 1 magnetic snap closure
You will need 1.5 yards of material for this project. I suggest 3/4 yards for the interior, a 1/2 yard for the exterior and a 1/4 yard for the accent.
Approximate finished measurements:
6" across the base
7.5" across the top
10" tall
3" deep
12" handle drop
I hope you enjoy this project and will take a moment to "like" the video and subscribe to the channel. Many thanks to our Sewspire Patrons for their continued support of the channel! 
I will be back next week with another inspired sewing project. Until then, please know, the creative genius in me will be celebrating the creative genius in you!
XO,
Andrea
P.S. Wishing you and yours a HAPPY NEW YEAR! See you in 2019!
Commonly requested links:
Patron Benefits:
Blog:
Digital Tutorials & PDF's:
www.etsy.com/shop/watermelonwishes
Email:
Instagram:
https://www.instagram.com/sewspire/
Facebook:
Facebook Group:
https://www.facebook.com/groups/183488042371692/
All my videos:
https://www.youtube.com/channel/UCbl9VdyGlSGxHXLZbFKhUpQ/videos?view_as=subscrib