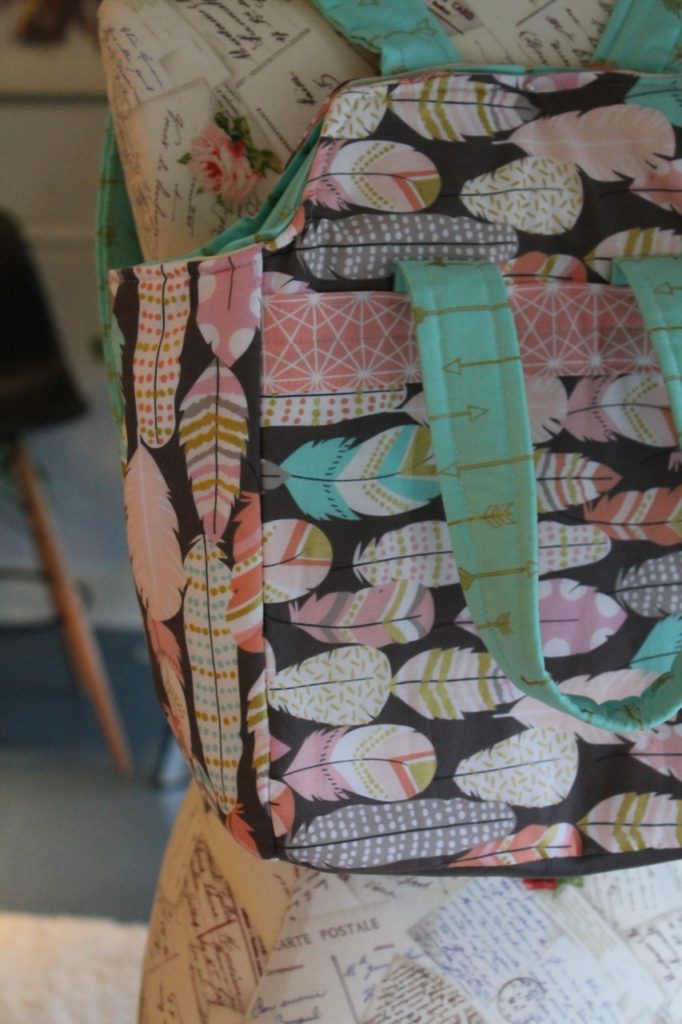 Hey y'all and welcome to Sewspire!
Today I am here to show you via a 3 part video series how to sew what I am calling The Everyday Backpack. For this project you will need approximately 2.5 yards of material and 1 yard of quilt batting. These amounts will vary slightly depending upon the width of your material and if it has a directional pattern.
Hardware: four 1.5" tri glides, one 7" zipper, one 14" zipper
To begin, precut the following Pattern Pieces:
A. Body Panels 11″ x 14″, cut 4 and back 2 with quilt batting
B. Sides / Bases 6″ x 11″, cut 6 and back 3 with quilt batting
C. Interior Zipper Trim, 3″ x 11″, cut 1
D. Interior Zipper Pocket, 9″ x 18″, cut 1
E. Interior Slip Pocket, 11″ x 16″, cut 1
F. Zipper Casing, 7″ x 18″, cut 2
G. Exterior Handle Trim, 3″ x 11″, cut 2
H. Exterior Strap Tabs, 6″ x 11″, cut 2
I. Shoulder Straps, 6″ x 38″, cut 2 and line both with a 3″ x 38″ strip of batting
J. Short Handles, 6″ x 20″, cut 2 and line both with a 3″ x 20″ strip of batting
I hope you enjoy the project and will consider making a small donation to offset the costs of producing this video or simply as an expression of your appreciation:
https://www.paypal.com/cgi-bin/webscr?cmd=_s-xclick&hosted_button_id=JAYBG3YFZ2NU6&source=url
I will be back next week with another inspired project. Until then, please know the creative genius in me will be celebrating the creative genius in you!
XO,
Andrea
Part 1:https://youtu.be/a9p5eke3Jkw
Part 2:https://youtu.be/56k8A5N-VE0
Part 3:https://youtu.be/WrsJ0V9oc8c
Sew Together Details: https://sewspire.com/?p=5146
All of my other videos: https://www.youtube.com/channel/UCbl9VdyGlSGxHXLZbFKhUpQ/videos?view_as=subscriber
Shop my PDF sewing tutorials: https://www.etsy.com/shop/WatermelonWishes