Hey y'all and welcome to Sewspire!
Today we are beginning to sew our Collaborative Beach Bag. I tallied up the requests and it looks like we'll be making a family sized cotton bag with webbed handles. Inside we'll be incorporating a large zippered wet bag which we are crafting in this video and a mesh pocket which we'll fashion in the next segment.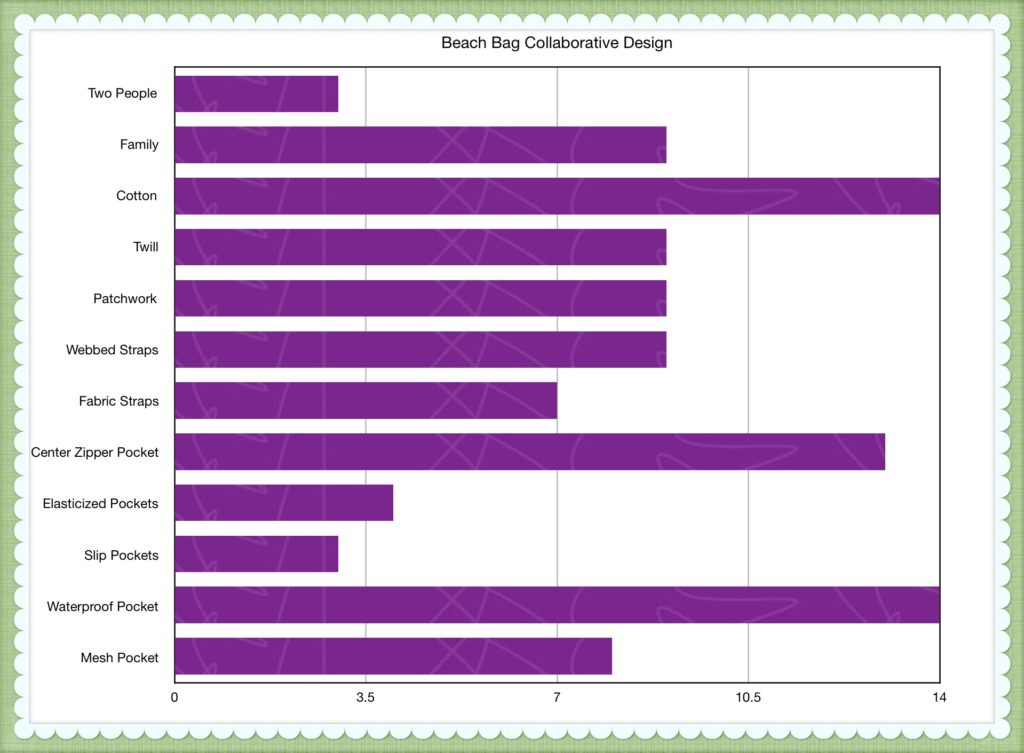 For the wet bag you will need the follow fabric pieces:
(2) 20″ x 15″ pieces of laminated cotton fabric or PUL
(2) 20″ x 15″ pieces of cotton fabric
(2) 19″ x 6″ pieces of cotton fabric
(2) 3″ x 5″ piece of cotton fabric (if you use a 22″ zipper)
plus
(1) 18″ or 22″ separating sport zipper
After we finish the interior, we can discuss the exterior features.
Until next time, please know the creative genius in me, celebrates the creative genius in you!
XO,
Andrea