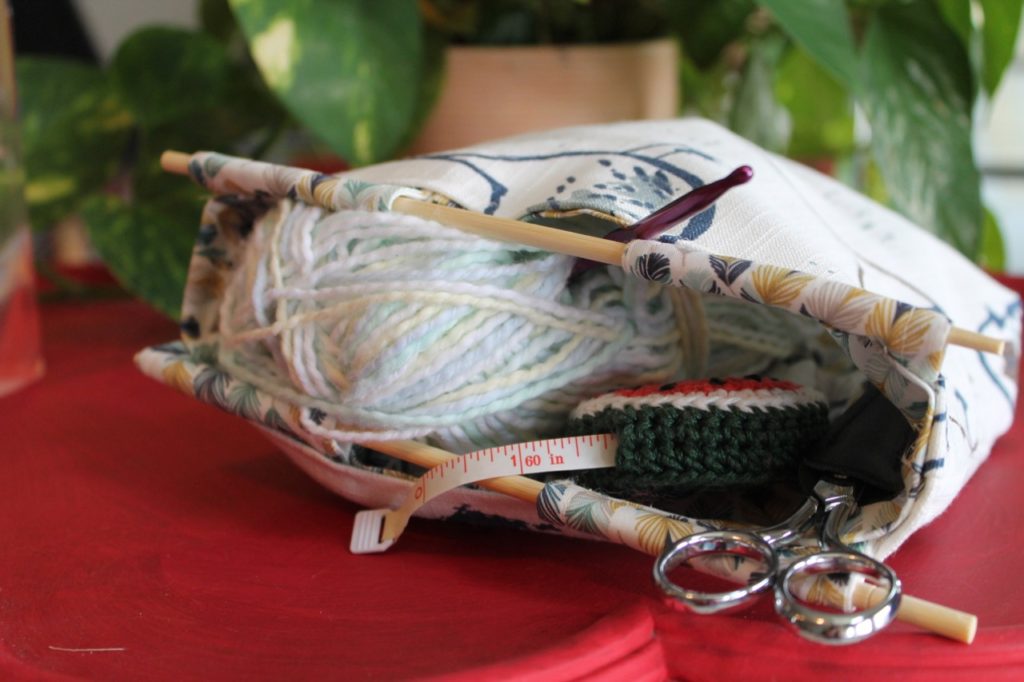 Hey y'all and welcome to Sewspire!
I am taking a knitting class this month and according to my friend Suzi, the instructor, I will need a small bag to carry my yarn, snips and tape measure in. So I thought I might as well make something custom and share it with our beautiful community too!
For this project you will need a half yard of fabric and a set of bamboo chopsticks.
The finished bag measures approximately 6″ across the base, 9″ across the top, 3″ deep and 6.5″ tall.
Precut your fabric to the following dimensions:
(4) 10″ x 10″ body panels
(4) 3.5″ x 6.5″ tab panels
I hope you enjoy the project and will consider making a small donation to offset the costs of producing this video or simply as an expression of your appreciation:
https://www.paypal.com/cgi-bin/webscr?cmd=_s-xclick&hosted_button_id=JAYBG3YFZ2NU6&source=url
I will be back soon with another inspired project. Until then, please know the creative genius in me will be celebrating the creative genius in you!
XO,
Andrea
All of my other videos: https://www.youtube.com/channel/UCbl9VdyGlSGxHXLZbFKhUpQ/videos?view_as=subscriber
Shop my PDF sewing tutorials: https://www.etsy.com/shop/WatermelonWishes
Inspire and Style your Creative Genius: