As you know I have been nurturing this idea of a whole cloth quilt for several weeks now. On Wednesday I took the leap and ordered four beautiful prints from the exclusive Hawthorne Threads Nectar Collection in the Lyrical Palette.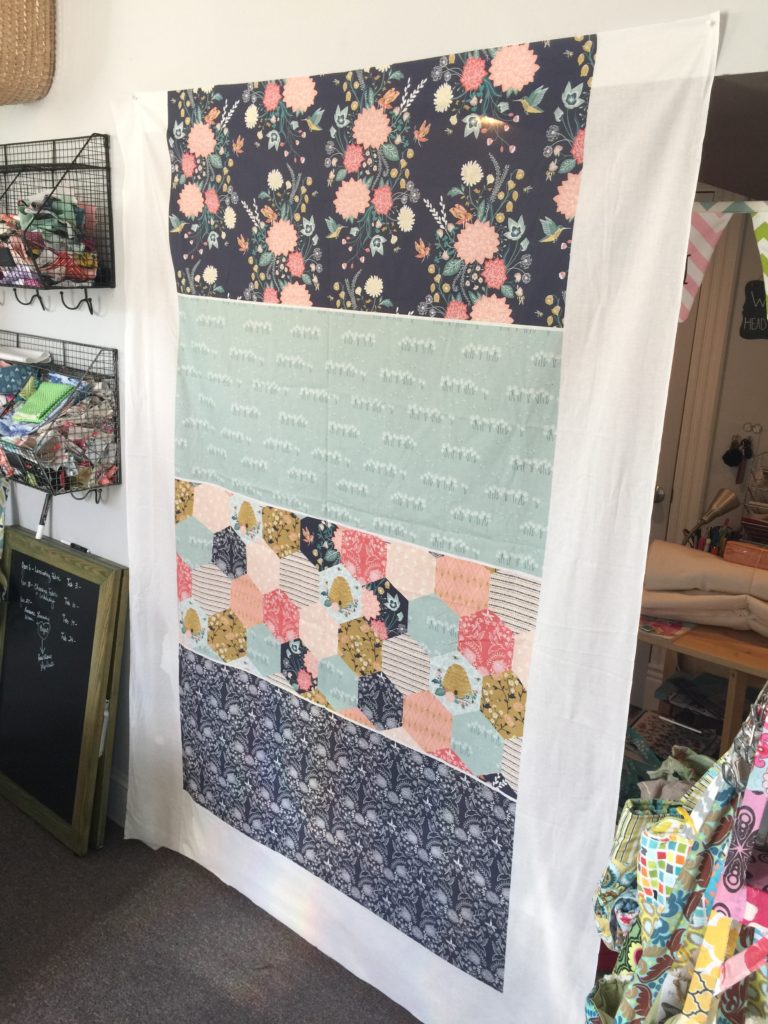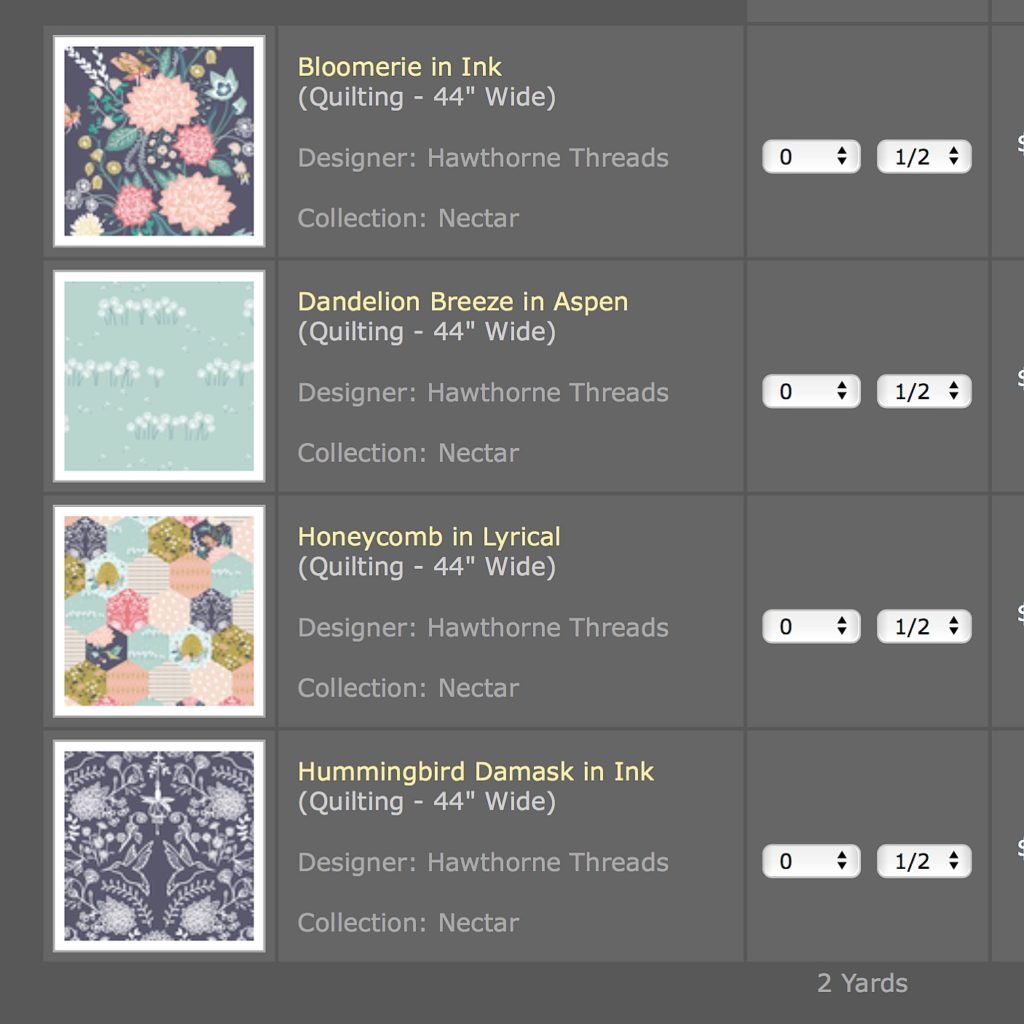 Interestingly enough the fabric was printed in the same order as it landed in my cart and as you can see the material was also printed in a continuous cut. The top edge of the material was pretty flush with the pattern and the bottom edge had approximately 8″ of the white border. To true this up I cut a 4″ strip off the bottom and stitched that across the top. The whole cloth measures approximately 81″ x 58″. In preparation to machine quilt it I have cut a like size piece of quilt batting. I will keep you posted on my progress and be sure to share lots of photos of the process and the finished quilt on the Sewspire Facebook and Instagram pages.
As promised, here is a sneak peek of the diaper bag which I told you about last week. It's coming along nicely and will be complete soon. I just have to add the zip top closure.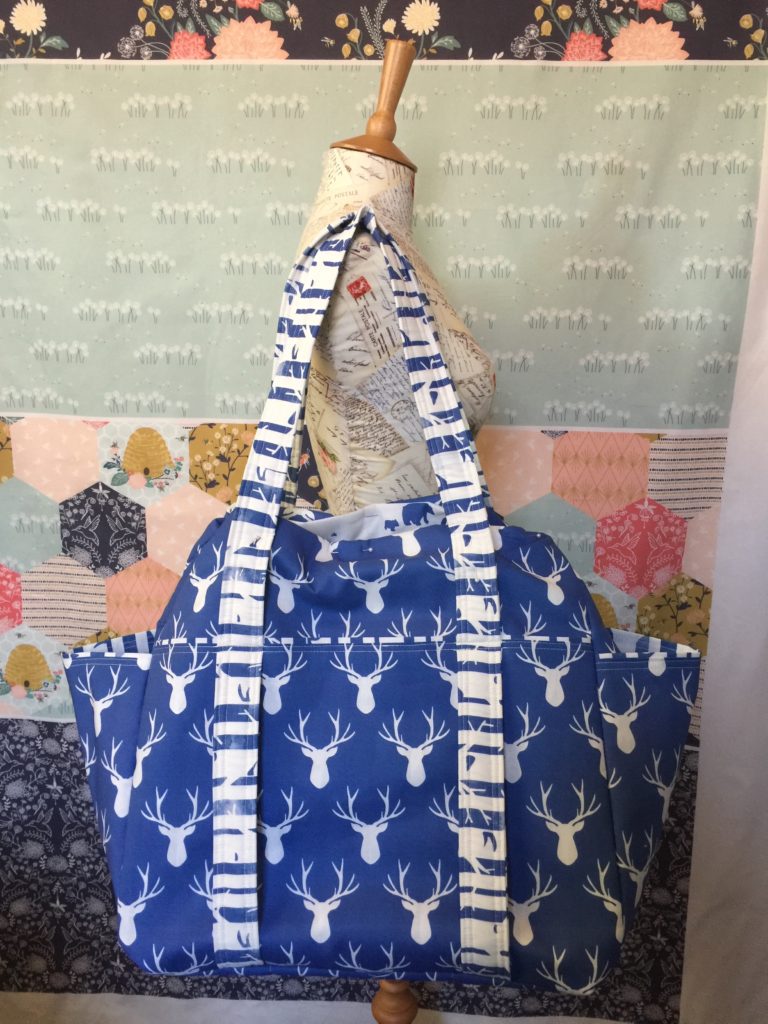 If you enjoy bag making and would like to create something similar then you'll want to take advantage of this week's special offer. I've pulled 5 of my best selling PDF patterns out of the Watermelon Wishes vault and re-released them in a PDF bundle which you can purchase for $5.99 this week only. Sold individually the patterns retailed for more than $45. I hope you will take advantage of this crazy low price before the offer sells out or ends. You'll find the bundle for sale in my Watermelon Wishes Etsy shop.
I will be back next week with more sewing inspiration…but, before I say goodbye, I want to congratulate Susan Kohler, the winner of last week's fabric giveaway. Congratulations Susan! Please contact me via email with your shipping address and I will ship your material this week.
Celebrating the creative genius in you!
XO,
Andrea
SaveSave
SaveSave
SaveSave
SaveSave
SaveSave
SaveSave