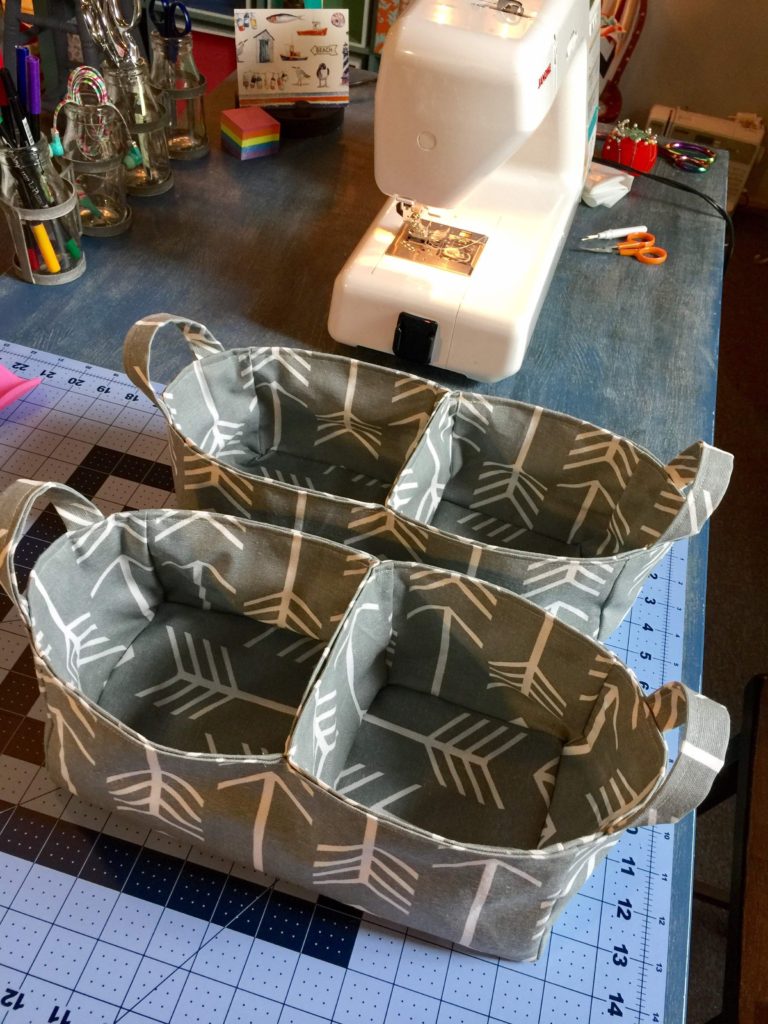 Hey y'all and welcome to Sewspire!
Today I am here to show you how to sew a divided organizer caddy that you can use to organize a variety of items.
For this project you will need approximately 3/4 yard of 54″ twill material, such as the Premier Prints used in the demo piece.
To begin, precut the following pattern pieces:
(3) 6″ x 12″ exterior body panels
(12) 6″ x 6″ interior body panels and exterior side panels
(2) 3″ x 8″ handles
When finished the organizer caddy measures approximately 4.5″ tall, 11″ wide and 5″ deep.
As part of my ongoing Happy Mail project, I am giving away one of these fabulous organizer caddy's to a lucky subscriber. To enter, simply enter your name and email address here.
I am also pleased to announce Melanie Reed is the winner of last week's Happy Mail drawing for a box full of designer fabric remnants! Congratulations to you Melanie and thank you for participating!
I will be back next week with another inspired sewing project. Until then, please know, the creative genius in me salutes the creative genius in you!
XO,
Andrea