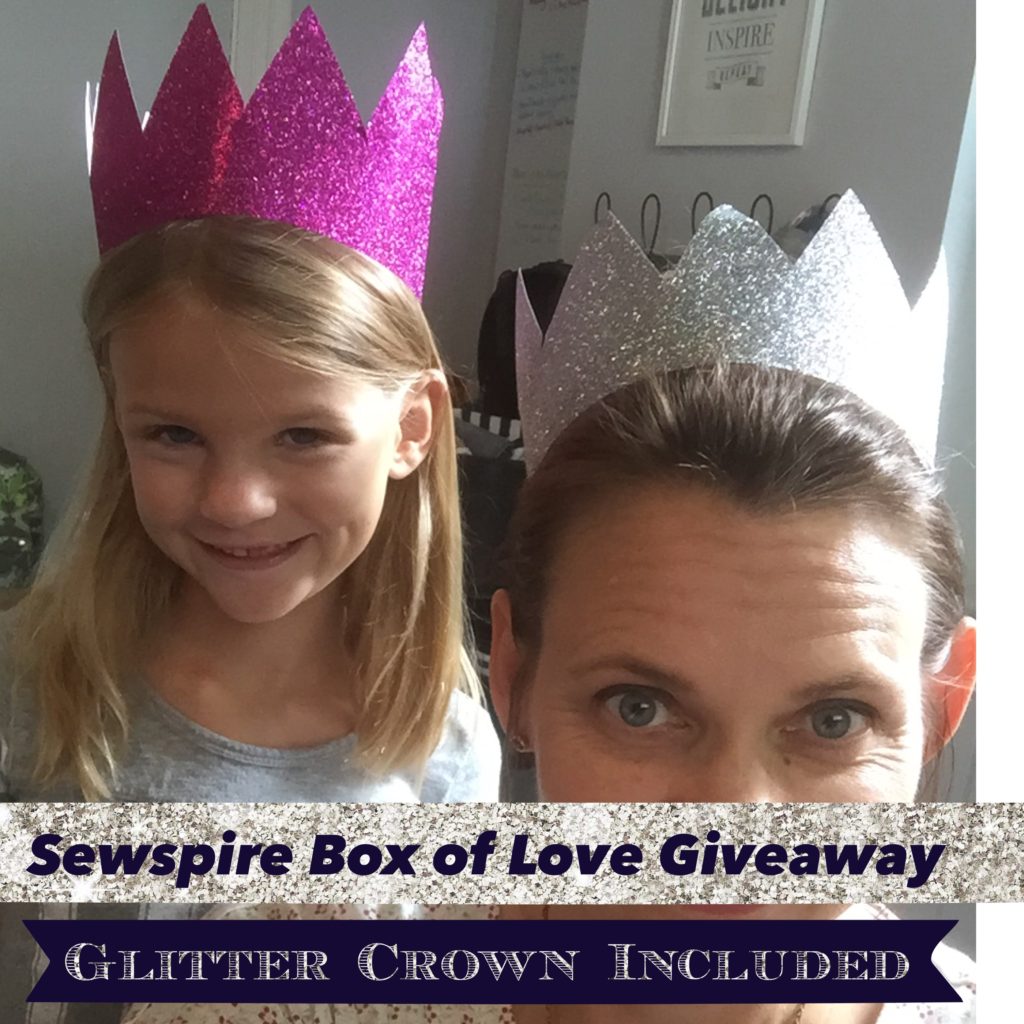 As a maker and a mother of four, I have a fine appreciation for the art of gifting and an affinity for handmade gifts. You know that feeling, when just for a moment, you secretly wish you could keep the gift for yourself? Well, that's how you know you truly have found, or in this case, made the perfect gift! (And, that's how Isabel and I feel about these glittery crowns, one of which we made especially for our Crafty Queen of the Day and Love Box Winner!)
Now without further ado, it makes me so happy to announce the very fabulous Crystal Harrison is the Crafty Queen of the Day and lucky winner of our very first Box of Love! In her response, to my query, Why do you like to receive handmade gifts? Crystal wrote, "I absolutely love receiving handmade gifts", knowing someone took the time to create something beautiful for me, makes my heart smile! "I am a giver!" she affirmed. I love getting inspired and creating something special for someone. Whether it's picking a theme of fabric that you know they will love or making something very useful, she said.
Congrats! Crystal and so well put! I am excited for you to receive your box full of handmade goodies and have poured my love into each piece.
Many thanks to everyone who contributed and followed along. This was a lot of fun for us and there will be many more boxes chockfull of handmade love to come, so please do stay tuned to the YouTube channel and the blog.
XO!
Andrea
P.S. Crystal, please send me an email with your shipping address and we will dispatch your Box of Love asap! You can reach me at sewinginspiration@gmail.com