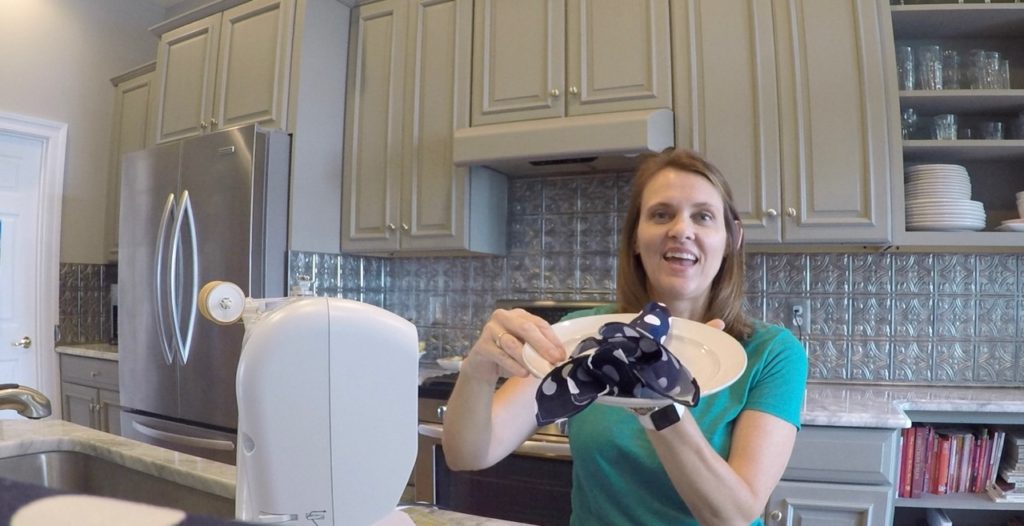 Hey y'all and welcome back to Sewspire!
This week we are making a set of 8 cloth dinner napkins. I chose this project because I have been meaning to make us some pretty napkins for years and have never made the time to do so. Last weekend we were doing our big back to school clean up and I came across a set of nice napkin rings that were without a purpose.
Beyond making this set, I have challenged myself to make a new set of cloth napkins every month for a year. Ideally, by next September, I will have a drawer full of pretty napkins in assorted themes and colors. If you are willing, I'd love to enlist your help in the form of a friendly reminder on the 1st of each month. Just send me an email, text, Facebook message or tag @sewspire on Instagram and kindly remind me that I need to stitch up 8 napkins before the day is over. (Many thanks in advance for your participation as sewing is always more fun with friends!)
For this project, you are going to need 1 yard of 108″ wideback cotton fabric. You can find a nice selection over at Hawthorne Threads. Precut 8 squares which measure 18″ x 18″ and then follow the instructions as outlined in my video tutorial:
If you enjoyed this project, please subscribe to the blog and my YouTube Channel. I love seeing your finished projects and invite you to post pictures on the Sewspire Facebook and Instagram Pages.
I will be back next week with another Inspired Sewing Project. Until then, the creative genius in me, salutes the creative genius in you!
XO,
Andrea