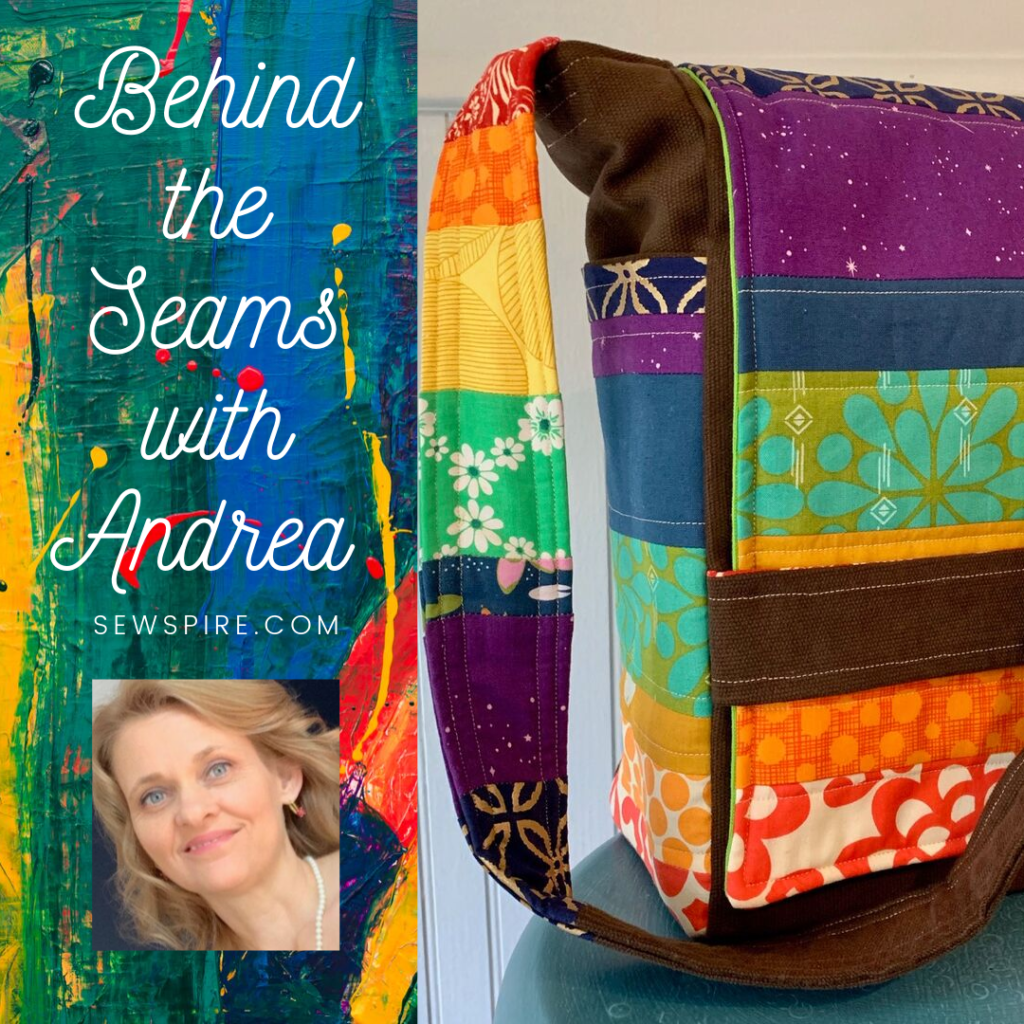 Hey y'all and Happy Friday! I hope you enjoyed the custom book cover tutorial from last week and are looking forward to continuing our Handmade Holiday Sewing Series.
Introducing my 7 Chakra Inspired Messenger Tote Bag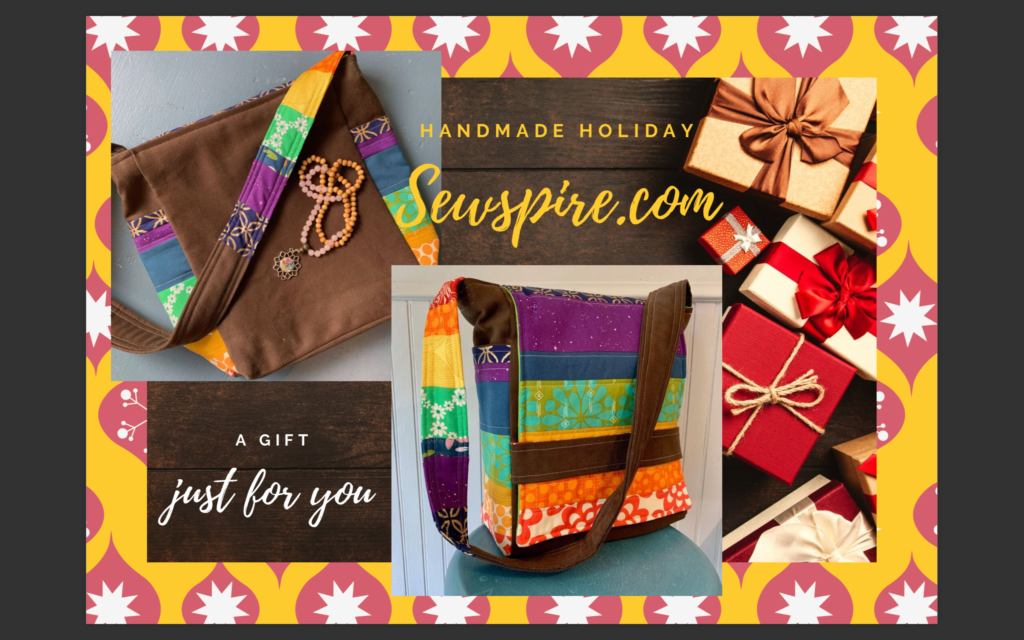 On Tuesday, October 8th at 9 a.m. I will publish this fabulous mid size messenger bag sewing tutorial that incorporates the 7 charka colors along the flap, side pockets and strap. Don't you know as soon as I finished sewing this beautiful bag I loaded it right up and have been using it ever since.
On a deeper level, it serves as daily reminder of the energy I am capable of generating and bringing into this life. On a practical level, I am really enjoying the size as it is perfect for everyday use with room for my MacBook, journal and planner system + pens and charger cords. The finished measurements on this bag are approximately 13″ tall, 5″ deep and 10.5″ across the base. If you go with a 39″ long strap you can wear the bag comfortably over the shoulder or crossbody. What's really exciting is that I have left you lots of room to customize this piece.
If you'd like to get a head start, you can begin gathering little bits of indigo, violet, blue, green, yellow, orange and red fabric in 11″, 6″ and 12″ widths and varying heights.
Did you see I hit the fabric jackpot this week?
If you follow me on Facebook and Instagram you likely have seen some of the beautiful material my friend Elisabeth recently gifted me. I took my favorite bits home and washed them up so they are fresh and fabulously frayed for our 3rd handmade holiday sewing project which I am hoping to begin recording this afternoon. I don't normally prewash fabric (as there isn't a machine at the studio and the last thing I need is more laundry) so I was pleasantly surprised by how wonderful the material feels after a good soapy soak. Equally as relaxing, was the time spent sitting on the floor, admiring the soft bits while folding them ever so neatly. I now understand why one might collect material for the tactile satisfaction alone.
How about that old Singer sewing machine?
She gave that to me too! And, that's not all…she also included a really cool oversized square cutting mat with all kinds of templates on it, a rotary cutter and several acrylic rulers. Amazing, right? The machine is quite heavy and has a Made in Tennessee label so I am hoping it is one of the heavy duty machines that will last forever and sew through anything. I will be playing with it soon and shall let you know what I discover.
Grab your favorite PDF tutorials before they are gone forever!
I am pulling all of my existing PDF Sewing Tutorials out of my Etsy shop on or before 10/31/19 to make room for a brand new collection of sewing patterns, tutorials and inspirational maker notes which will be available on Sewspire.com in early 2020 (possibly sooner!). So, if you would like to archive one or more of my existing patterns you can scoop them up for $2.99 each: Click here to view the soon to be discontinued collection.
Until we meet again, the creative genius in me will be celebrating the creative genius in you!
Endless love and respect,
Andrea