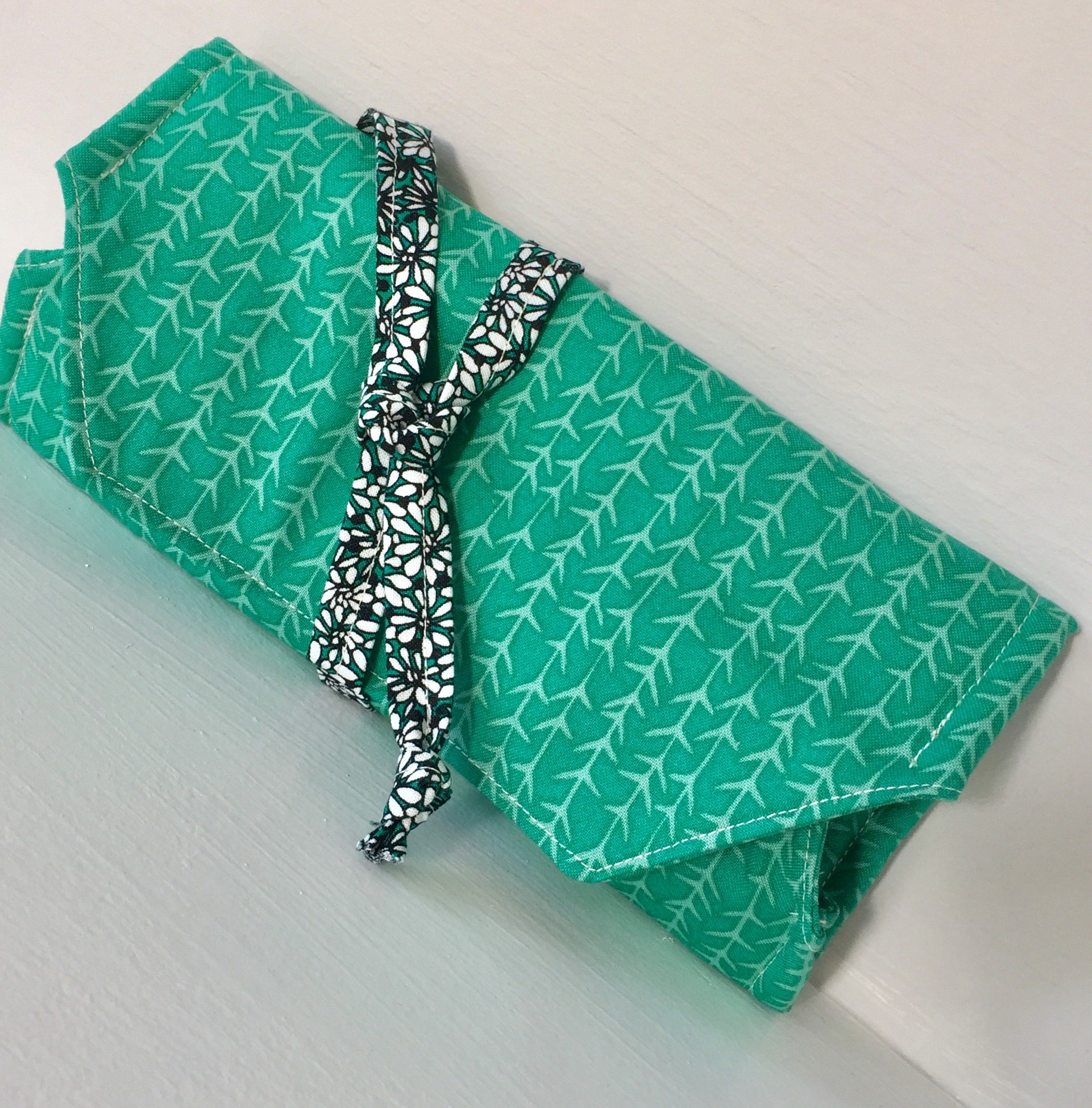 Hey y'all and welcome to Sewspire!
Today I am here to show you how to sew a jewelry roll. For this project you will need to precut the following pieces of cotton quilt weight material:
(2) 12″ x 12″ for the body panels
(1) 2″ x 28″ for the tie closure
(1) 12″ x 8″ for the pockets
(1) 4″ x 9″ for the ring tab
In addition to one 12″ x 12″ piece of quilt batting and a 1″ strip of sew in hook and loop tape.
I created a template which you can print to angle the corners as shown in video.
Jewelry Roll Template Sewspire
I hope you enjoy the project and will share photos of your finished rolls with our creative community on the Sewspire Facebook and Instagram pages.
I will be back in two weeks with a fabulous beach bag design. Until then, please know the creative genius in me, salutes the creative genius in you!
Blissfully yours,
Andrea
P.S. Congratulations to this week's Happy Mail winner Andrea Alston! If you would like to enter to win this jewelry roll you may do so here.
SaveSave