With some stylish fabric, a sewing machine and some basic sewing skills you can create your own custom made slipcovers to suit your taste perfectly!
Interior designer and furniture purveyor, Kenny Sherman of Peyton's Place Furniture, recommends choosing a natural fiber, such as cotton classic mattress ticking or linen, for maximum durability and washability. Linen is his preferred fabric choice because it is a durable fiber that will last a lifetime. Preshrinking your material is essential, says Kenny, who explains some fibers can shrink up to thirty to forty percent (meaning you will need to purchase that much additional material to account for shrinkage in the wash). After shrinking in a hot water wash, Kenny assures me, you can confidently stitch your slipcovers without fear of shrinking regardless of how many times you wash them thereafter.
In this short video Kenny shows us three simple and stylish slipcovers featuring a flanged finish like we used on our custom pillow covers in our last sewing tutorial, a blind seam which I use in the ottoman slipcover tutorial below and welted seam (more commonly referred to as a piped seam) which we will use in a future Sewspire sewing tutorial as well as providing us  a "cheater" slipcover technique you can use to create a tailored snug fitting sofa slipcover.
https://vimeo.com/205407949
Inspired by my chat with Kenny, I headed straight home to stitch up a super simple three piece custom fit ottoman slipcover from this fabulous Premier Prints Hooty Owl fabric using the blind seam technique which I have outlined below in a photo tutorial.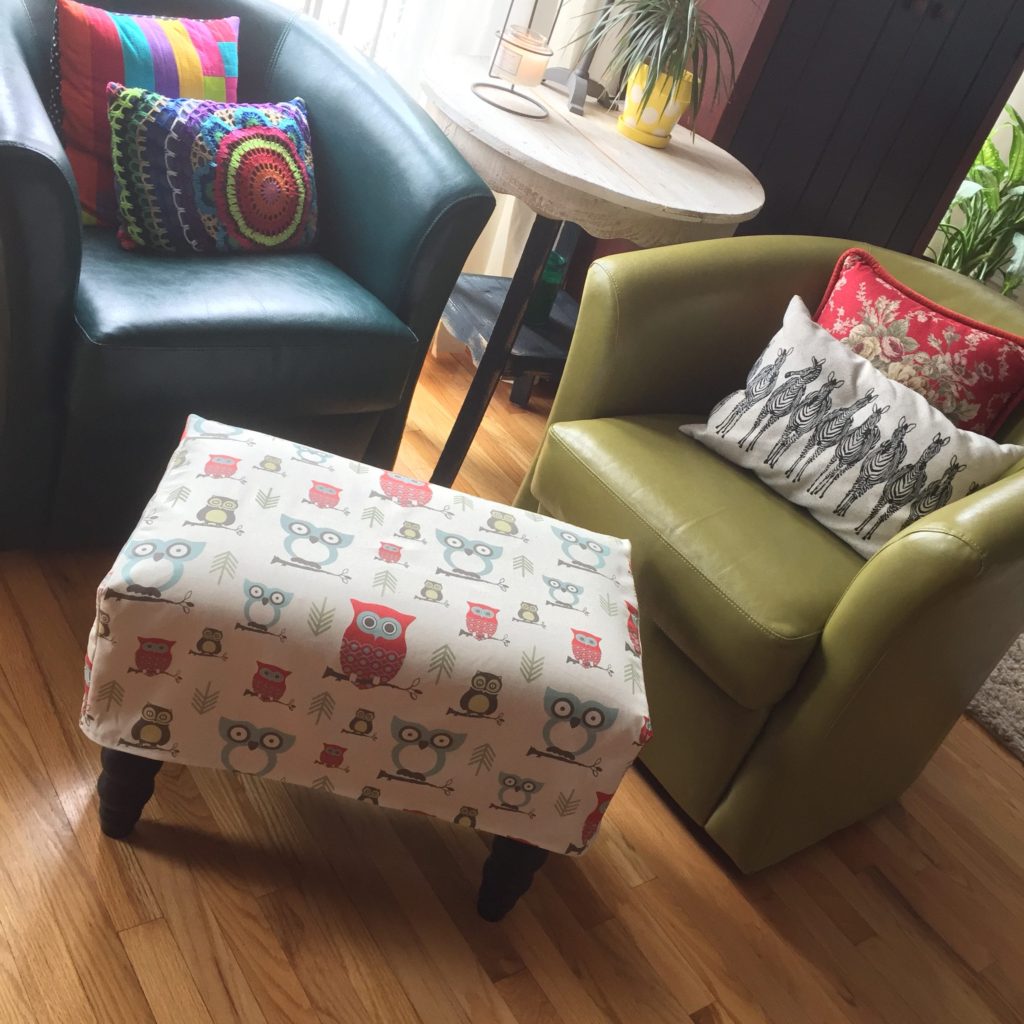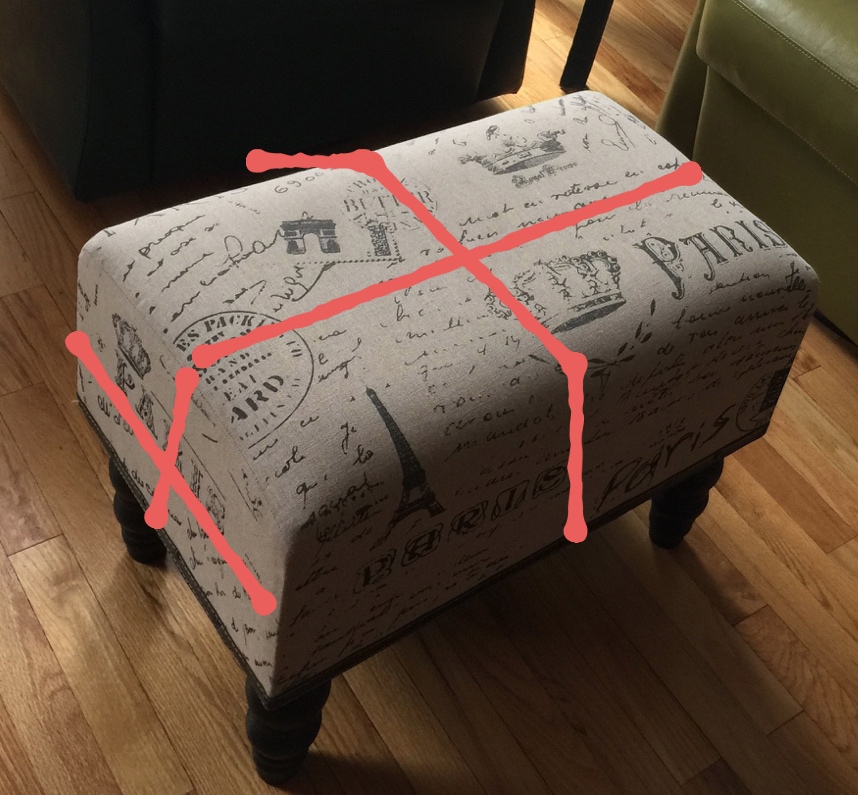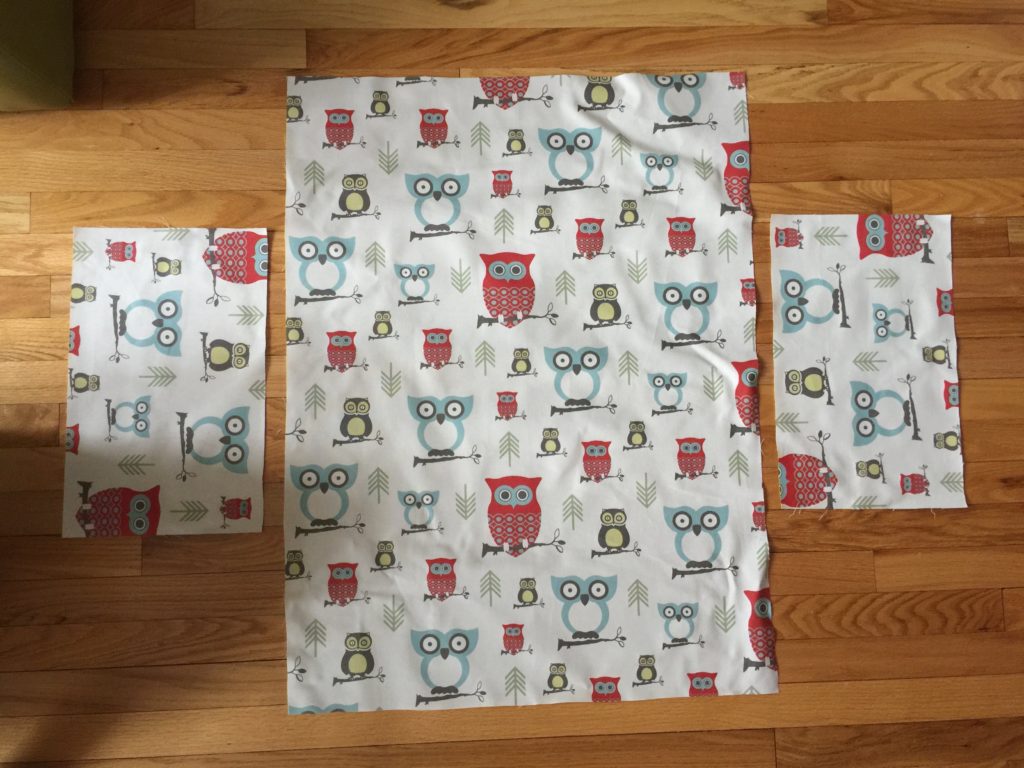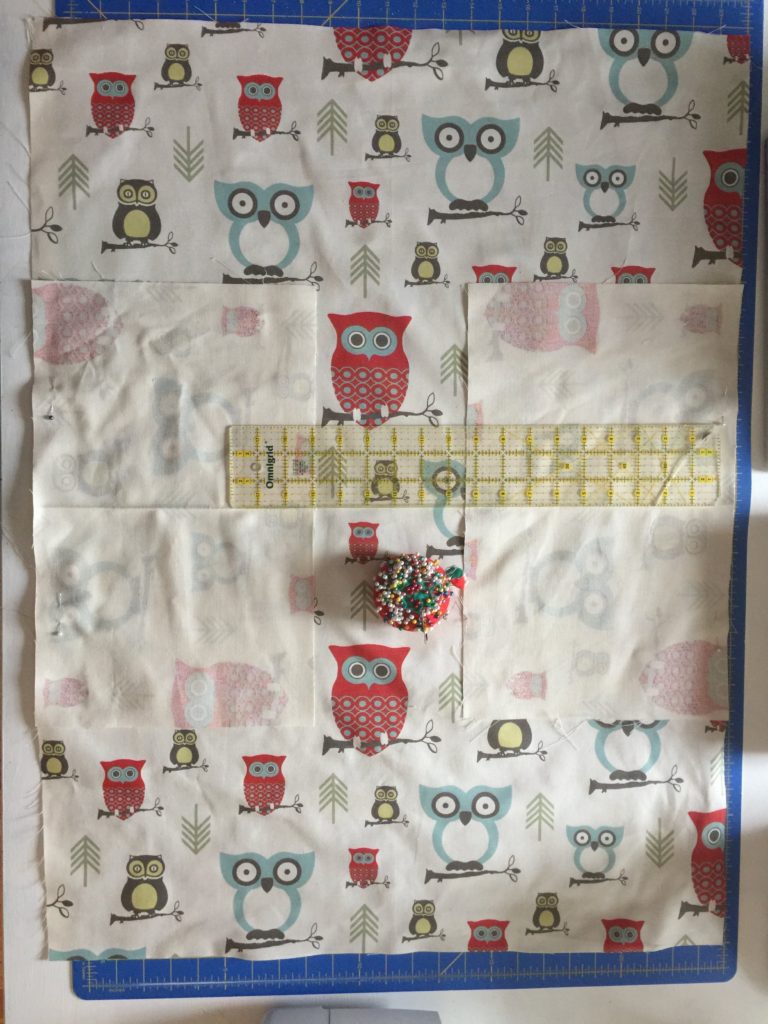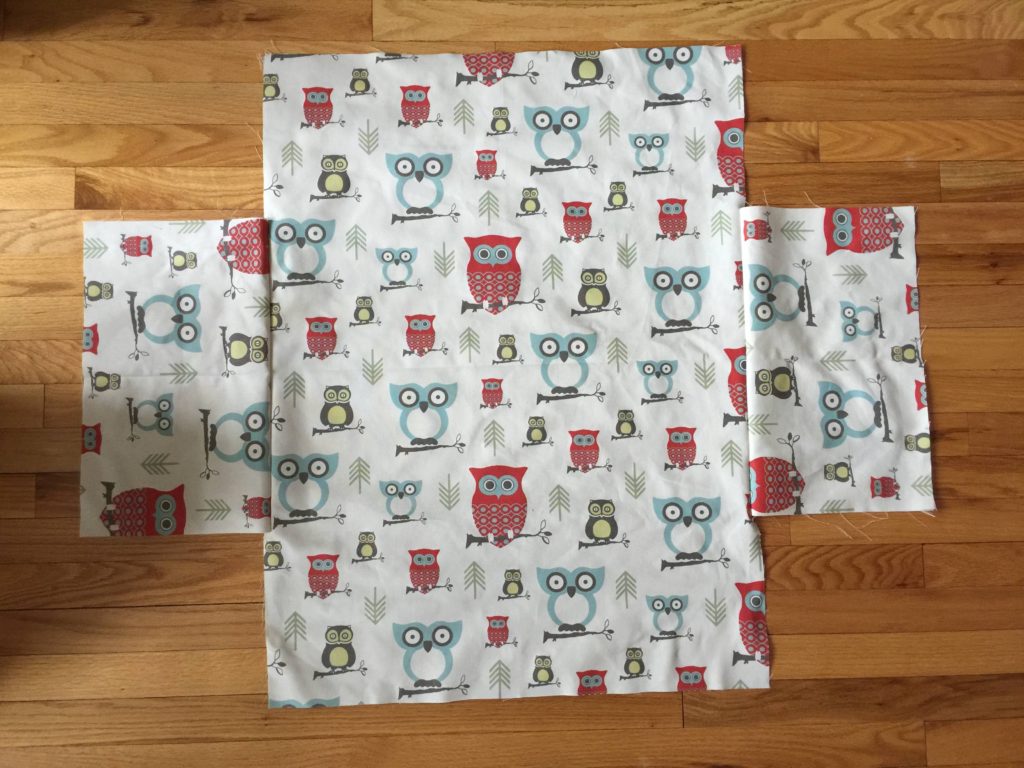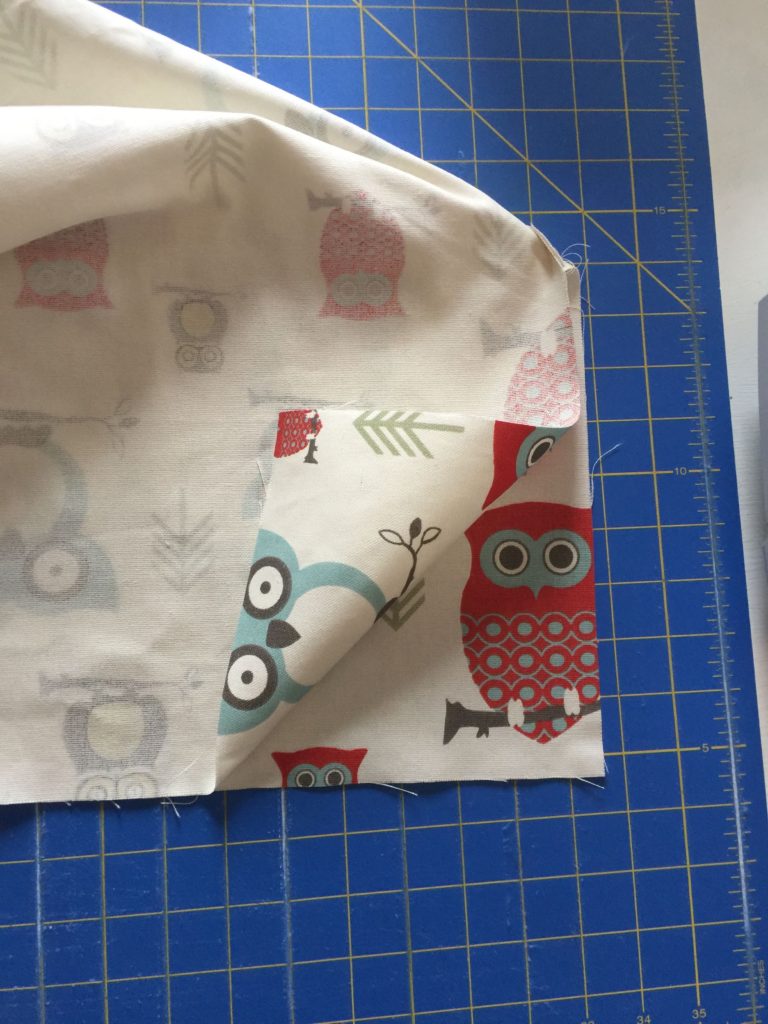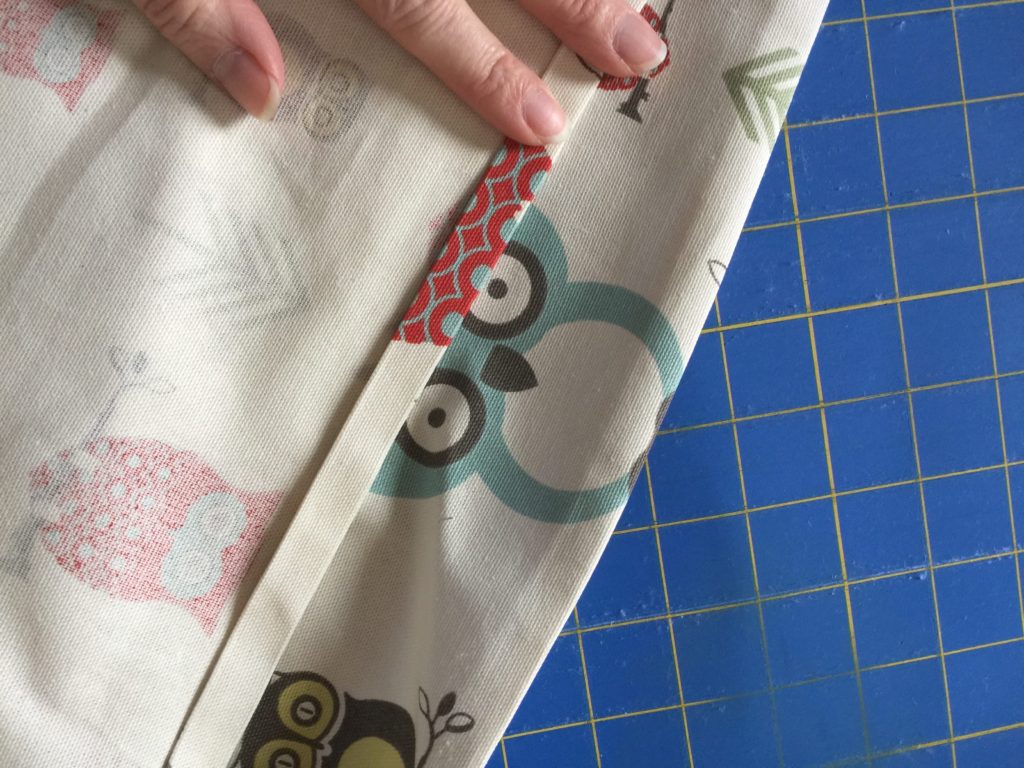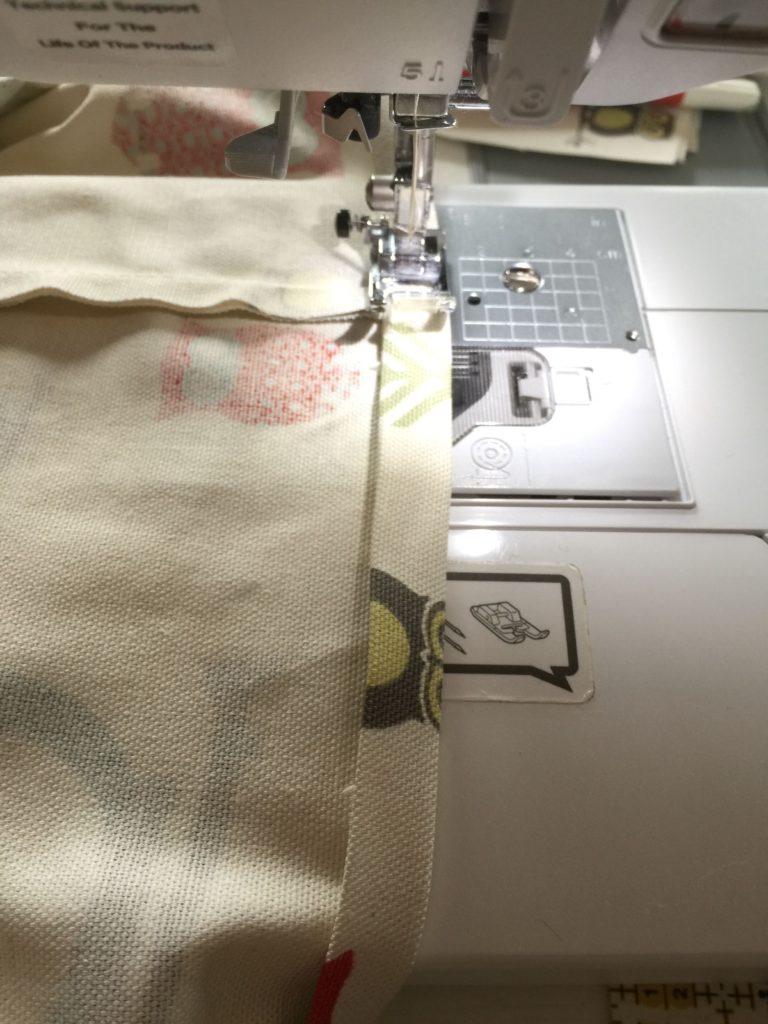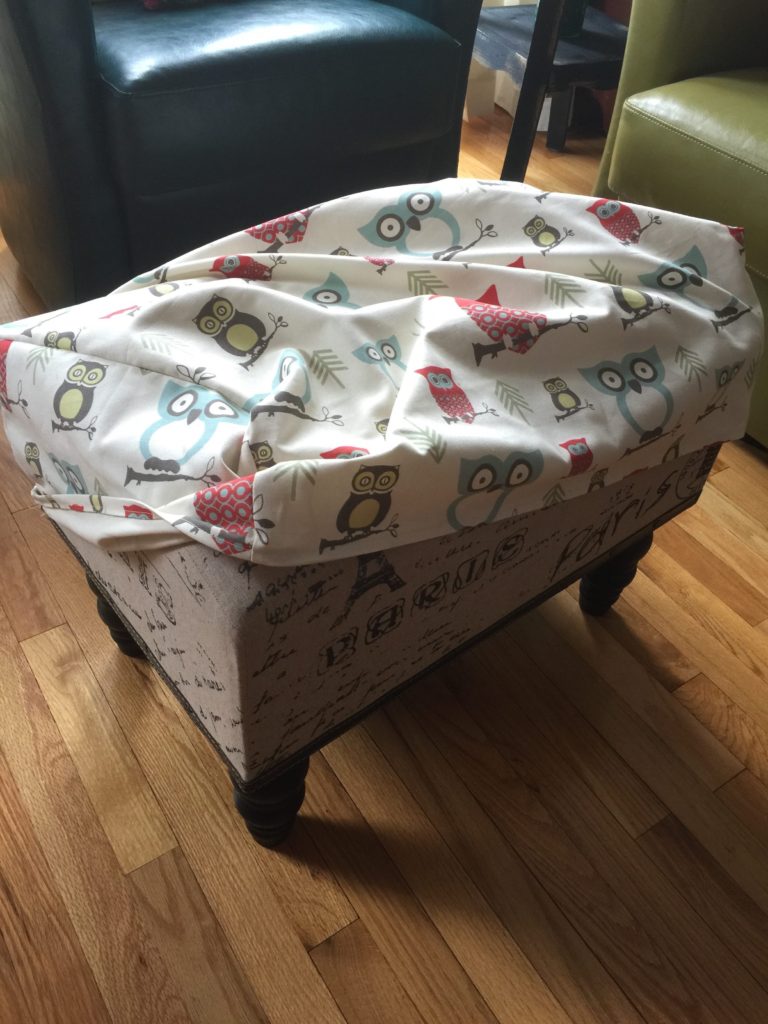 Many thanks to Kenny for sharing his design savvy with us! I hope you enjoyed the video and photo tutorial and will post pictures of your custom slipcover projects on Instagram using #sewspire and on Facebook using @sewspire. As always, if you have any questions, feel free to post those in the comment field below.
I will be back next week with another inspired slipcover sewing project. In the meantime, be sure to subscribe to my YouTube Channel and newsletter as to not miss an episode.
Until then…the creative genius in me, salutes the creative genius in you!
XO,
Andrea