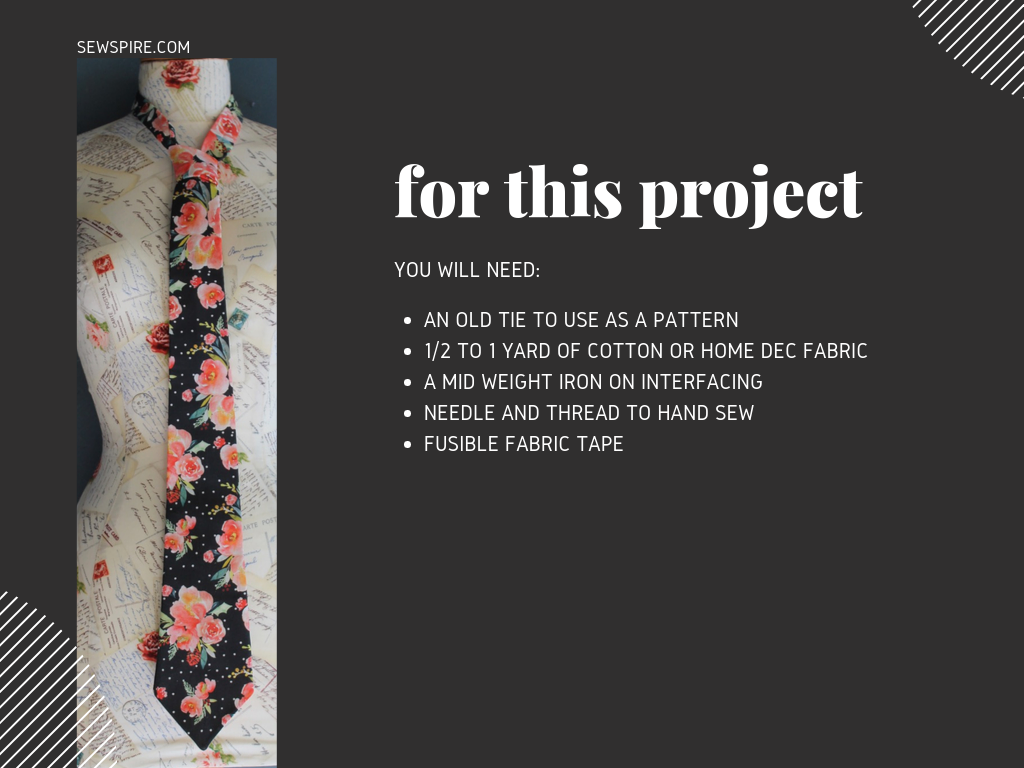 Full length video tutorial: https://youtu.be/Rk9F6Ic5GDE
How to make a custom necktie

How to make a custom necktie
Hey y'all and welcome to the third video in the Sewspire Handmade Holiday Series which will run from October 1 to December 3, 2019. Each week I will feature a new handmade gift that you can create for friends, family, co-workers, neighbors and strangers alike.
If you have suggestions or have someone who is particularly hard to shop for, please forward the details to me via email and I will do my best to try to help you out: sewinginspiration@gmail.com
This week we are learning how to make custom neckties that I personally think are the perfect way to set your holiday photos apart from the rest! I hope you enjoy the video and will share some photos of your finished ties with our community on the Facebook Group page (link below).
Until we meet again, the creative genius in me will be celebrating the creative genius in you!
🙏 Andrea
Links of interest:
Group Facebook Page: https://www.facebook.com/groups/Sewspire/
Instagram: https://www.instagram.com/sewspire/
Facebook: https://www.facebook.com/sewspire
Pinterest: https://www.pinterest.com/sewspire/
Twitter: https://twitter.com/SewSpire
Patreon: https://www.patreon.com/Sewspire
Etsy: https://www.etsy.com/shop/WatermelonWishes